Tropical Storm Ana expected to strengthen to hurricane, hit Hawaii this weekend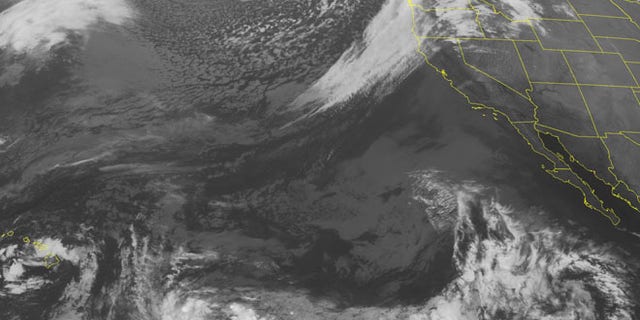 HONOLULU – Tropical Storm Ana is forecast to strengthen to a hurricane this week as it moves toward the southern edge of Hawaii's Big Island, which was hit by a destructive tropical storm two months ago, meteorologists said Tuesday.
Ana is expected to become a Category 1 hurricane — the lowest level, with winds of 74 to 95 mph — on Wednesday morning, National Weather Service meteorologist Chris Brenchley said.
The storm is forecast to clip the Big Island's rural Puna district on Saturday afternoon. The storm's effects may be felt up to 100 miles outside its center, so the entire Big Island would be affected if Ana stays on its projected path, Brenchley said.
The storm is expected to pass about 70 miles south of Maui the next morning.
Brenchley added a lot of uncertainty remains because Ana is still far from the island chain.
The Puna district suffered power outages and downed trees after being hit by Tropical Storm Iselle in August. Lava from Kilauea volcano also is slowly creeping toward Pahoa, the biggest town in the lush, agricultural district. The lava could hit housing developments and cross the area's main highway within weeks.
On Oahu, the Marine Corps canceled a concert planned for this weekend. The concert at the Marine base in Kaneohe Bay was to have featured Uncle Kracker, Smash Mouth and other musicians.
Tropical Storm Ana has a Hawaiian name because it originated in the central North Pacific.