Tree falls in Washington's Twin Falls State Park, injuring 3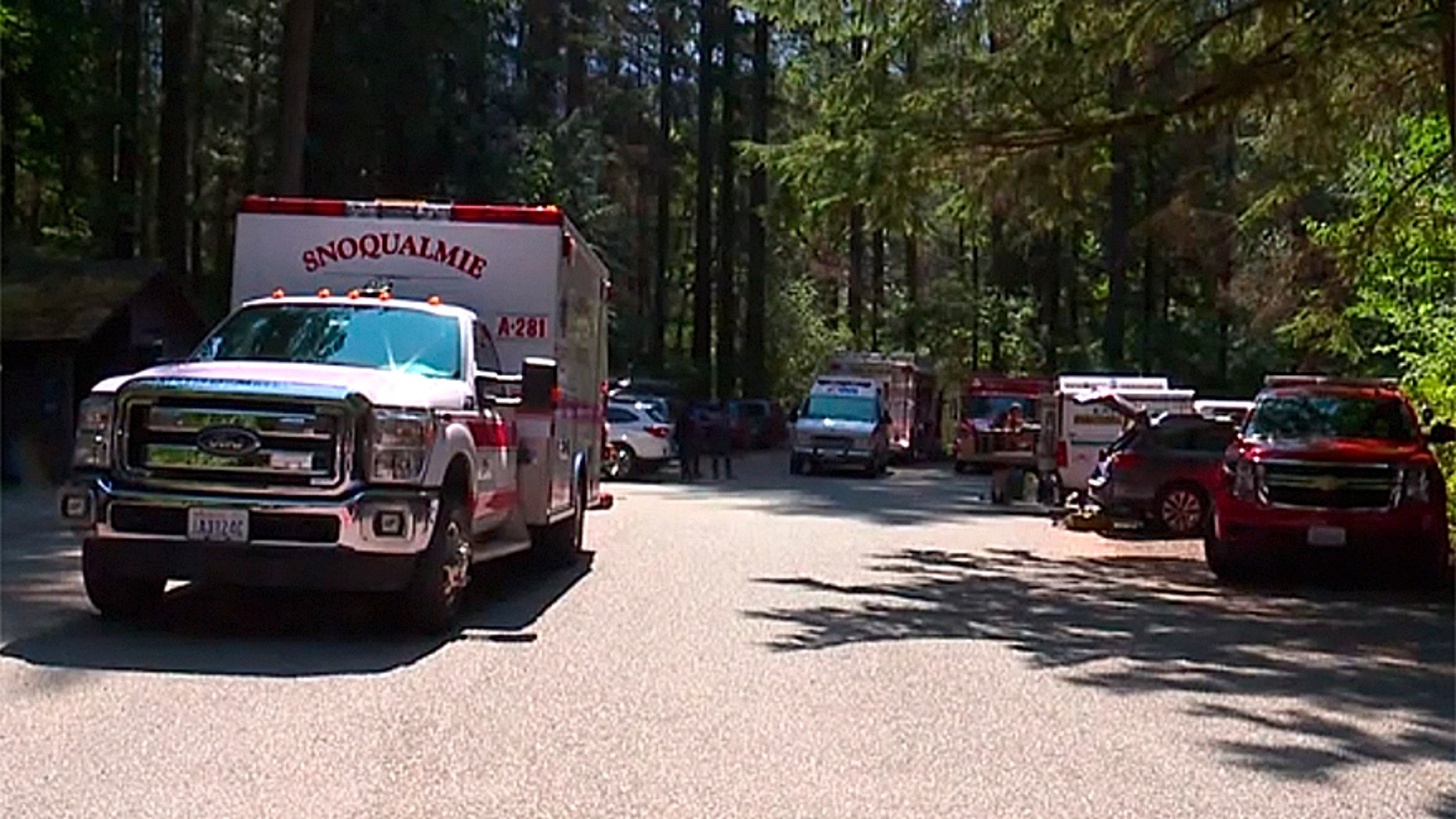 Three people, including a 16-month-old boy, were hurt Sunday when a large tree fell and struck a group of hikers in Washington state.
A man, his toddler son and a woman were hiking along a trail at Twin Falls State Park in North Bend, Wash., when a 100-foot cedar tree toppled and hit them, police told Q13FOX.
The toddler was airlifted from the scene with critical injuries. He is now recovering at Harborview Medical Center and his condition has been upgraded to serious.
14-YEAR-OLD DIES AFTER TREE FALLS ON CAR
First responders rescued the two adults and carried them away in ambulances. They are both in serious condition.
Witnesses who were on the trail when the tree fell said they heard a loud crash and saw the tree falling, police said. A rock slide followed, but what caused the tree to fall is still unclear.
Kings County Sheriff's Office spokeswoman Sgt. Cindi West called it an "absolute miracle" that more people weren't hurt given the large number of people on the trail that day. She said the injured hikers were lucky other people were there to help.
"Good Samaritans actually grabbed the baby from the father and ran it to the trail head," West said.
The trail was blocked from public access Sunday while the tree was being cleared.