Tougher Scrutiny Leads to More Base Access Denials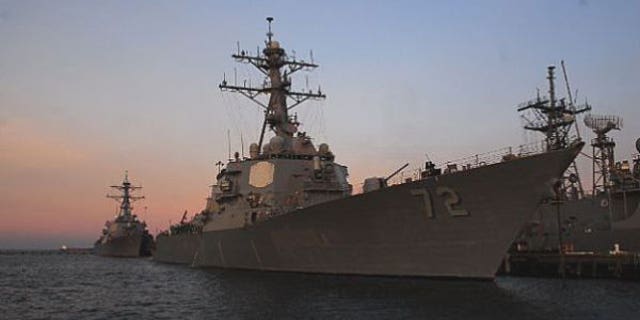 The commander of Navy Region Southeast has tightened security procedures and improved background checks after a civilian transportation worker murdered a Navy sailor aboard the USS Mahan.
Jeffrey Tyrone Savage gained access to Norfolk Naval Station on March 24 using a transportation worker identification credential, or TWIC card, issued by the Transportation Security Agency.
Savage's card was valid even though he'd been convicted of manslaughter in North Carolina in 2008.
"Navy Region Southeast released a security directive on March 28 to all installations within the region directing that they conduct random national crime information screening of personnel requesting access to the installations using a TWIC card," said Mike Andrews, spokesman for Adm. Rick Williamson. "Those random measures remained in place until April 3 at which time our higher headquarters, Commander, Navy Installations Command (CNIC) issued a directive which called for 100 percent checks."
The checks at Navy Region Southeast, which covers Navy installations from South Carolina to the Gulf Coast of Texas, including Guantanamo Bay, Cuba, have been netting results, according to Andrews.
Andrews said that since the 100 percent background check directive was issued 33 TWIC cards requests were denied after information came through the national crime information search.
Three of the denials were at Jacksonville Naval Air Station, he said.
Another facet of the regulations was to require that TWIC card holders be required to have the proper documentation stating the specific reason they were to be on the base at the time, like pick-up orders or work orders.
The command also gave four guidelines to deny base access, though the list is not all-inclusive and can be added to by commanders of individual bases.
They include:
- Any felony conviction within the past 10 years or;
- Membership within the previous 10 years in any organization that advocates the overthrow of the U. S. Government or;
- Any conviction of an offense meeting the sexual offender criteria in the command's policy for sex offender tracking, assignment, and installation access restrictions or;
- Any person currently barred from a Navy installation.