Top US admiral says China now capable of controlling South China Sea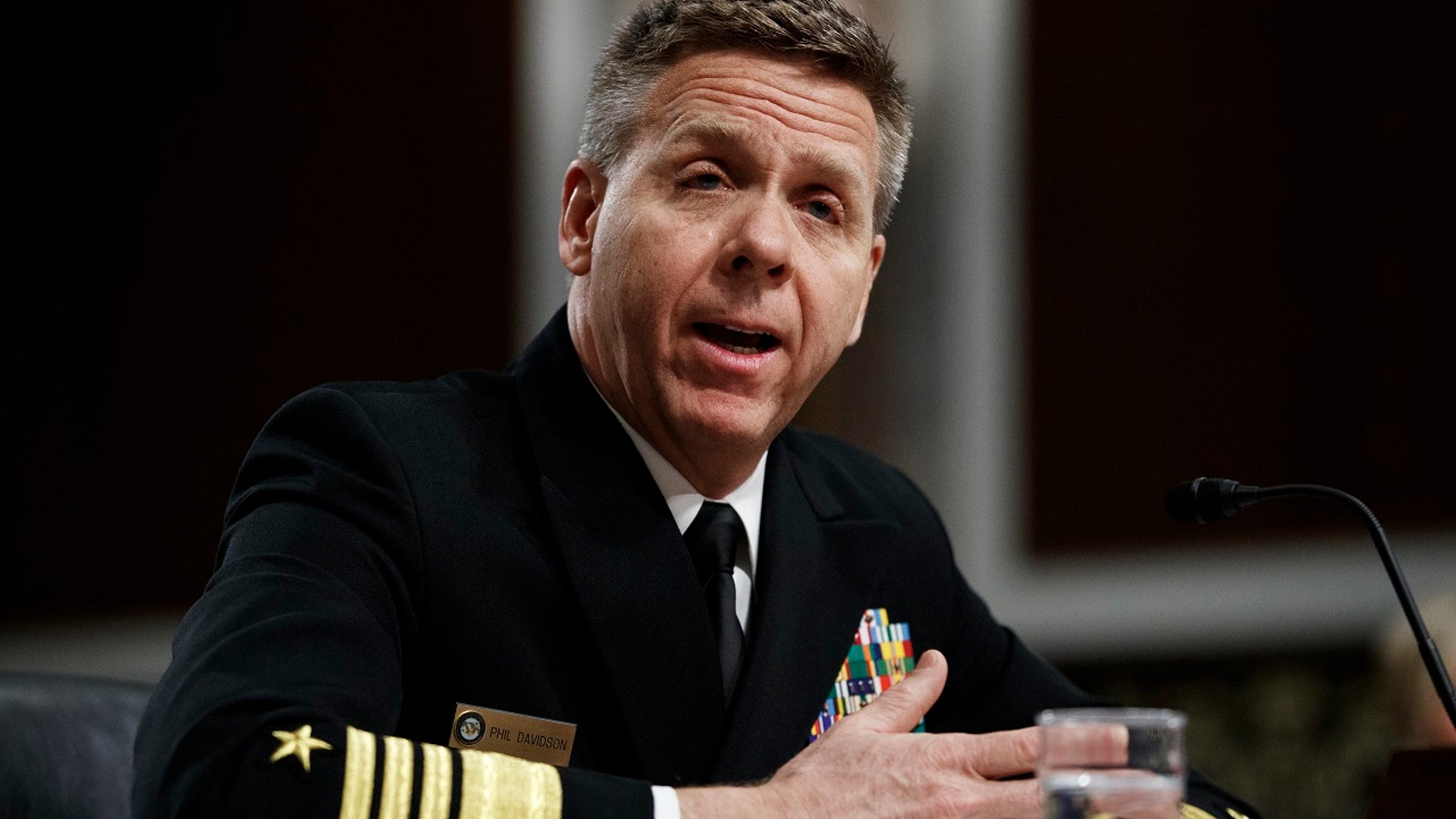 Adm. Philip Davidson, the likely pick to replace departing U.S. Pacific Command Chief Admiral Harry Harris, said China currently has the capability to control the South China Sea "in all scenarios short of war with the United States."
In written testimony to the U.S. Senate Armed Services Committee last week, Davidson called for the U.S. to maintain its presence in the region, saying China "will be able to extend its influence thousands of miles to the south and project power deep into Oceania," once the manmade islands that the nation created are occupied, The Asia Times reported.
"The PLA will be able to use these bases to challenge U.S. presence in the region, and any forces deployed to the islands would easily overwhelm the military forces of any other South China Sea-claimants," Davidson wrote. "In short, China is now capable of controlling the South China Sea in all scenarios short of war with the United States."
Davidson's commitment to "maintain a robust blunt layer that effectively deters Chinese aggression in the Indo-Pacific" underscores warnings Harris made to Congress in February about China's strength in the region.
"China's impressive military buildup could soon challenge the United States across almost every domain," Harris told Congress. "China's intent is crystal clear. We ignore it at our peril."
Davidson also advocated for revamping the U.S. military arsenal and investing in technology to better compete with China.
President Donald Trump tapped Harris to become the next US ambassador to Australia, but incoming Secretary of State Mike Pompeo reportedly posed the idea of moving the top U.S. military commander in the Pacific to South Korea, news.com.au reported.
Australia's Foreign Minister Julie Bishop confirmed the news Wednesday morning that Harris would head to South Korea instead, the outlet reported. Acting U.S. Secretary of State John Sullivan told Bishop finding a replacement for Harris would be a priority.