Timeline for Facing Charges Unclear for Serial Stabbing Suspect Described as 'Jekyll and Hyde'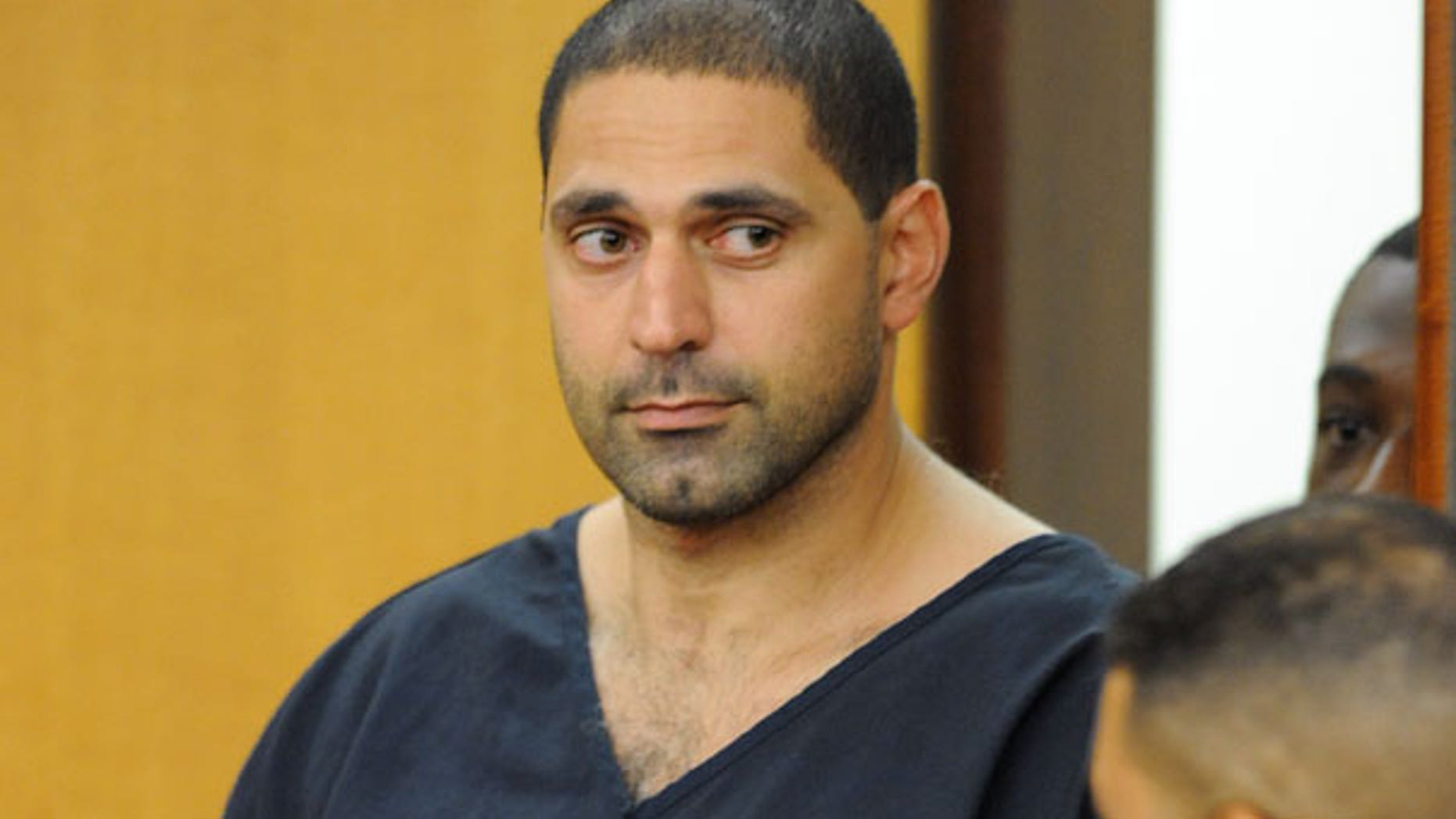 An Israeli suspected in a series of stabbings in three states is not expected to be extradited to Michigan any time soon.
Michigan State Police Lt. Stephen Sipes told The Associated Press Saturday that Elias Abuelazam is "not going to be brought back today, tomorrow or Monday."
Sipes says authorities have 15 days in which to return the 33-year-old to the state where 14 of the 18 attacks occurred. Others were in Ohio and Virginia. Israeli police say Abuelazam also was a suspect in a separate stabbing attack in Israel earlier this year, but charges were never pressed.
A portrait is emerging of Abuelazam's character, as he is described as a "Jekyll and Hyde."
Some acquaintances describe him as a "nice guy" who did things like walk ladies to their cars. Others say he was a "frightening character" who abused his dogs and wouldn't stand for people getting in his way, AOL news reported. His ex-mother-in-law called him "such a nice person."
Abuelazam waived extradition Friday in Atlanta.
He was arrested Wednesday at an Atlanta airport as he was about to board a flight to Israel.
Abuelazam is charged with assault with intent to murder in the stabbing of a man in Flint, about 50 miles northwest of Detroit.
Five men died in the attacks. More charges are expected.
A senior Israeli police commander said Abuelazam was believed to have stabbed a close acquaintance in Israel during an argument in a parked car in central Israel about six months ago. The commander said police dropped the case because the victim refused to cooperate with investigators.
The commander spoke on condition of anonymity because he was barred from speaking to the media under official policy.
In Ramle, a hardscrabble Israeli town southeast of Tel Aviv with a mixed Jewish-Arab population, residents in the Arab neighborhood where Abuelazam grew up expressed shock that the shy son of a respected family could be a suspect in such a gruesome crime spree.
"I wouldn't believe it even if I saw it with my own eyes," said Abuelazam's cousin, also named Elias Abuelazam.
But the area's police commander said Abuelazam was believed to be the attacker in the car stabbing months ago. The commander said he and the close acquaintance got into an argument and Abuelazam pulled out a screwdriver and stabbed the other man in the face.
The commander said Ramle police investigated, but because the victim refused to press charges, authorities could not arrest Abuelazam.
Ramle's 3,000-member Arab Christian community is extremely tight knit, and residents were cautious about discussing Abuelazam's past.
The Flint stabbings started in May, shortly after Abuelazam is believed to have returned to the U.S. from Israel.
Click here to read more on this story from AOL News.
The Associated Press contributed to this report.