Three pit bulls shot by LAPD officers during attack on man, small dog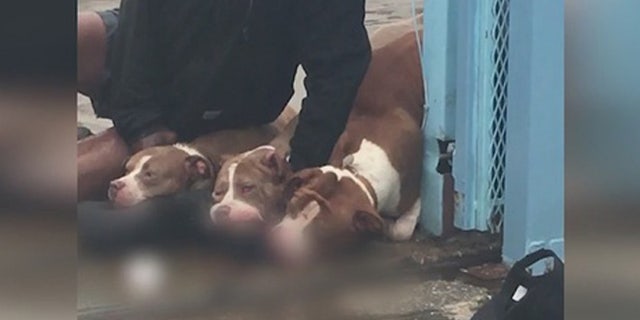 A man walking a small dog was attacked by three pit bulls in downtown Los Angeles on Wednesday, prompting Los Angeles police to open fire on the attacking animals, killing two of them.
The attack took place about 8:30 a.m. in the 500 block of Stanford Avenue, LAPD Officer Drake Madison said.
"A man in his 50s was walking his dog when he was attacked by the pit bulls,'' Madison told City News Service.
"Two of the pit bulls died at the scene, but the third one survived and was taken for medical treatment by Animal Control officers.''
The small dog the man was walking was killed by the pit bulls, Madison said. The owner of the small dog was taken to a hospital for treatment of multiple dog bites.