Three found dead in truck wreckage near area where teens disappeared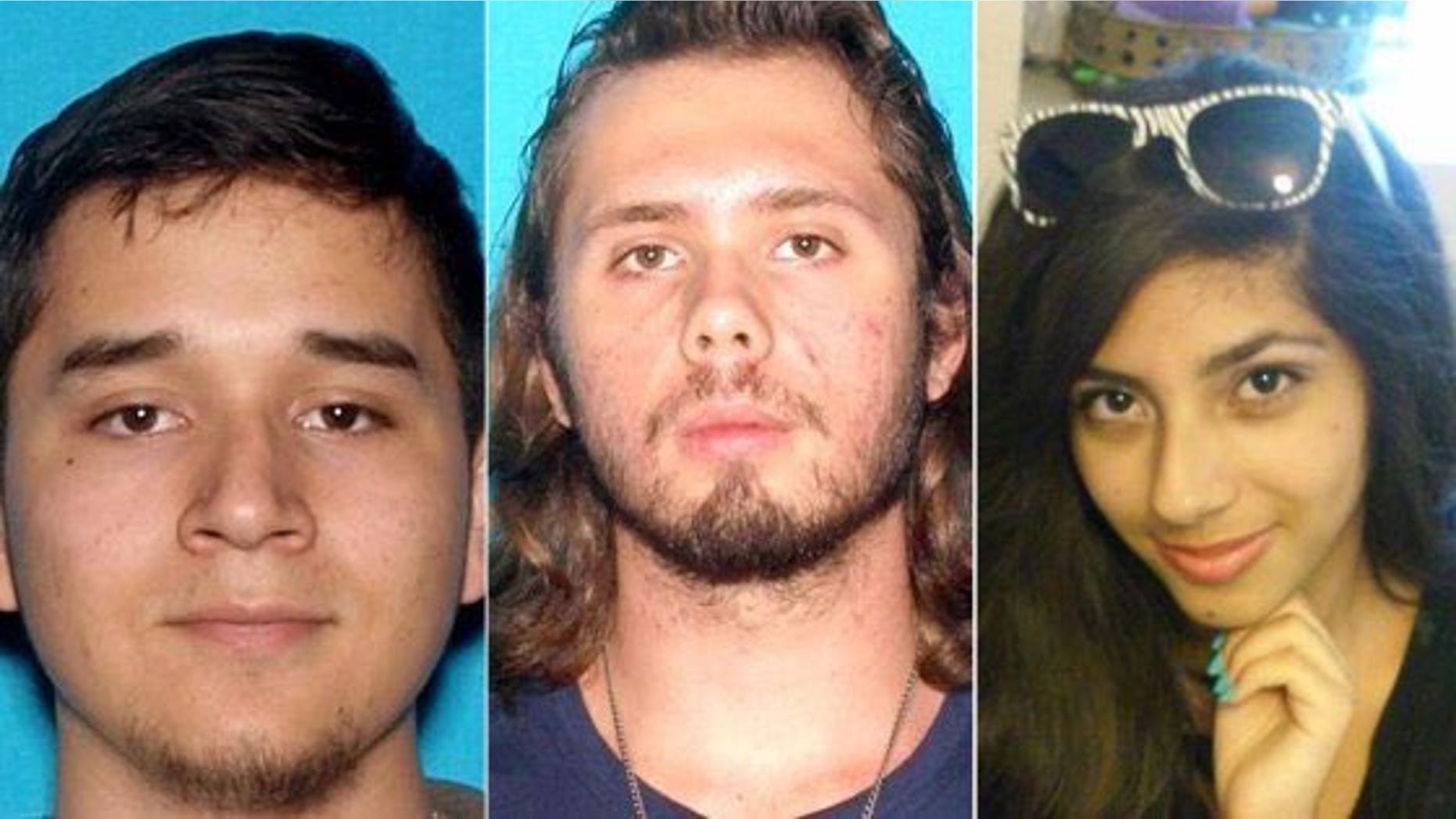 Three people were found dead Monday in the wreckage of a white pickup truck down a hill from a mountain highway north of Los Angeles. The discovery came in the same area where three teenagers who had been driving a white pickup had been headed when they were last seen on Saturday, authorities said.
Three people were declared dead at the scene off the Angeles Crest Highway about 15 miles north of Interstate 210 and La Canada Flintridge, the Los Angeles County Fire Department said. The severely damaged white pickup truck could be seen at the bottom of the hill.
But authorities have not yet released the identities of the bodies, said whether they might be the three teens, or provided any other details on the dead.
The three missing teenagers, all from Fontana about 50 miles to the east, had left on Saturday and told family members they were going hiking in the Angeles National Forest, possibly near Mt. Wilson, Fontana police said in a statement. They would have taken the Angeles Crest Highway to get to Mt. Wilson.
The missing are two men and a girl: 19-year-old Daniel Gamboa, 18-year-old Kasey Vance and 17-year-old Samantha Ornelas.
They left in Gamboa's truck, a white 2008 Toyota Tacoma pickup.
The last sign of them was the use of Gamboa's credit card shortly after 12 a.m. Sunday. in Rancho Cucamonga, near Fontana.