Thousands of fake Nike sneakers worth nearly $1.7M seized by Customs and Border Protection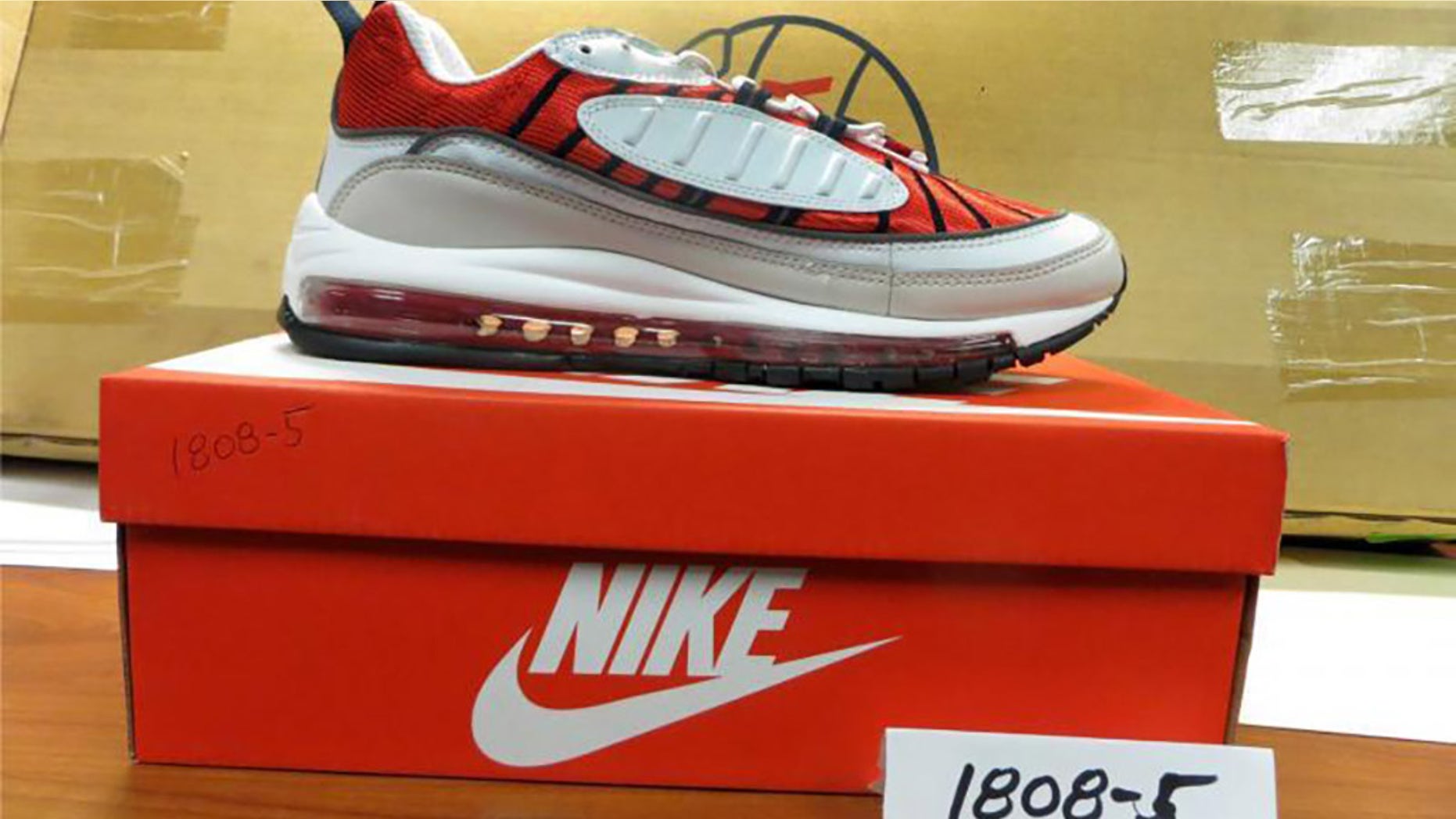 More than 9,000 pairs of imitation Nike sneakers, valued at nearly $1.7 million, were seized by Customs and Border Protection officers at the Port of New York and Newark, New Jersey, the agency announced Tuesday.
The shoes made their way to the U.S. in a shipment from China, which was examined by CBP officers in September, the agency said in a news release.
2 MIGRANT CHILDREN DROPPED OVER BORDER WALL BY SUSPECTED SMUGGLER, CBP VIDEO SHOWS
"Officers then submitted digital images of the sneakers to CBP's Apparel Footwear and Textiles Center for Excellence and Expertise, the agency's trade experts," the news release said. "CBP's CEE specialists worked with the trademark holders and determined the sneakers to be counterfeit."
The confiscation of the footwear, which was bound for Chino, California, was completed Thursday, the agency said. An investigation into the matter by Immigration and Customs Enforcement's (ICE) Homeland Security Investigations agents in Newark is ongoing.
MS-13 MEMBER FROM MEXICO ARRESTED IN ARIZONA DURING IMMIGRATION STOP, CBP SAYS
The total pairs of sneakers tallied to 9,024 and had they been real, they would've had a manufacturer's suggested retail price of $1,695,600, CBP said.
"This significant seizure of counterfeit Nike sneakers illustrates Customs and Border Protection's continued commitment to protecting the American consumer against the proliferation of substandard and potentially unsafe counterfeit consumer goods," Troy Miller, Director of CBP's New York Field Office, said.