The Latest: US Southwest victim of dryness, rising temps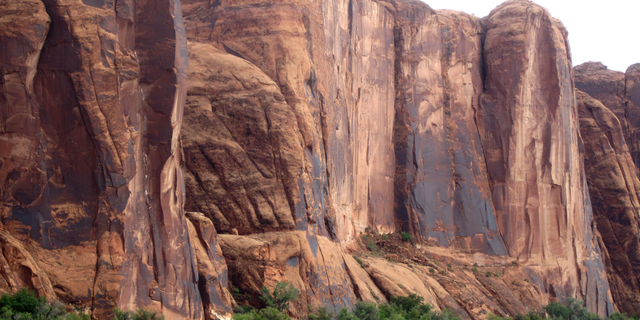 NEWYou can now listen to Fox News articles!
ALBUQUERQUE, N.M. – The Latest on drought conditions across the American Southwest (all times local):
3:05 p.m.
National weather and wildfire experts say the American Southwest is one of the regions hardest hit by drought as many areas have received just a fraction of their normal precipitation while temperatures have climbed.
Climatologist Brian Fuchs with National Drought Mitigation Center painted a grim picture Wednesday as he used a series of maps to depict the dryness that has consumed the Four Corners region — where Arizona, New Mexico, Colorado and Utah meet.
Fuchs says some areas in the four states are seeing near-record to record dryness. He explained that some spots have missed out on more than 12 inches of precipitation over the last two years.
Fuchs also shared photos of empty watering holes, dead wildlife and dry roadsides, saying reports of the effects are starting to make headlines. He described the conditions as alarming.
___
12:04 a.m.
Rivers are drying up, popular mountain recreation spots are closing and water restrictions are in full swing as a persistent drought intensifies its grip on pockets of the American Southwest.
Climatologists and other experts are scheduled Wednesday to provide an update on the situation in the Four Corners region — where Arizona, New Mexico, Colorado and Utah meet.
The area is dealing with the worst category of drought.
The head of the U.S. Bureau of Reclamation also resumed pressure this week on states in the Southwest to wrap up long-delayed emergency plans for potential shortages on the Colorado River, which serves 40 million people in the U.S. and Mexico.
In New Mexico, stretches of the Rio Grande have gone dry.