Texas woman shot dead in $200 gas station robbery, police say
A newlywed convenience store clerk in Texas was shot to death early Friday during an armed robbery, becoming the second person to be killed at a business in the area in three months.
The Lewisville Police Department said in a Facebook post the incident happened just after midnight at a Valero gas station when two armed robbers walked in.
During the robbery, which was captured on surveillance video, one of the men apparently said nothing to 51-year-old Ashraf Lakhani before shooting her.
"It briefly shows the two suspects coming in," Lewisville Police Capt. Dan Rochelle told FOX4. "The suspect wearing the blue zippered jacket immediately shoots her, and she falls to the ground. Then, he takes the money and they both run out of the store."
AURORA WORKPLACE SHOOTER WAS SET TO BE FIRED BY COMPANY, POLICE CHIEF SAYS
Police said a customer interrupted the robbery. The customer saw the two men running away and discovered Lakhani lying on the floor. She was rushed to the hospital, but she did not survive.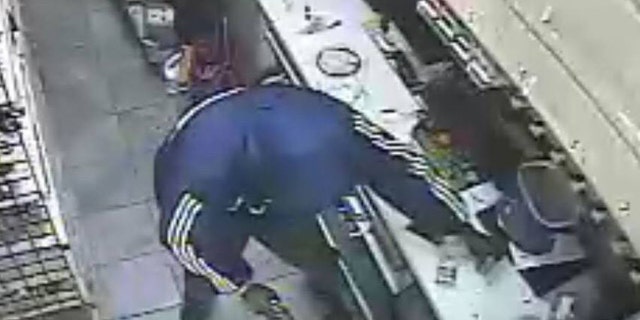 Authorities released an image of one suspect wearing a blue zipper jacket with white stripes. The two men then fled the scene with about $200, according to police.
"Money's not everything," store manager Abedin Mawani told FOX4. "A life. It's very sad."
AURORA SHOOTER OPENED FIRE AT TERMINATION MEETING; ONE VICTIM WAS HR INTERN ON FIRST DAY
A family spokesperson said Lahkani was married two weeks ago, and has two adult sons.
"She was a very friendly, compassionate person," family spokesperson Samina Hooda told FOX4. "Really was ready to help out anybody in need. Hardworking person trying to make better of her life."
CLICK HERE FOR THE FOX NEWS APP
The deadly shooting on Friday took place next door to where a man was shot and killed in November while closing his liquor store in another apparent robbery.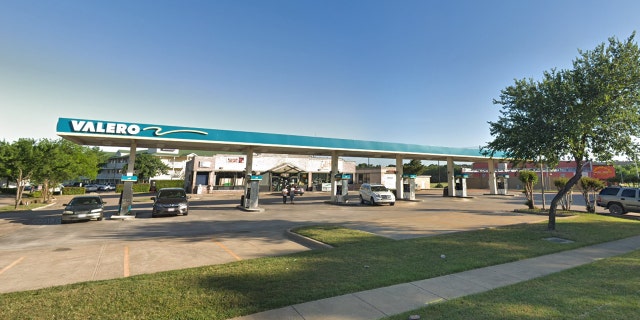 Lewisville Police said, at this time, detectives do not have any evidence suggesting that Lakhani's murder and robbery is related to the shooting that occurred at Liquor City in November 2018.
Anyone with information is asked to contact the Lewisville Police Department's tip line at 972-219-TIPS.