Texas suspect arrested for setting girlfriend's apartment on fire: 'I told you I was coming back for you'
Texas authorities charged Christopher Dunn with murder, arson and assault charges
Newly-discovered court documents argue that a man in Texas intentionally set his ex-girlfriend's apartment complex on fire last September while she and her infant were sleeping.
Affidavits obtained by FOX 4 Dallas assert that the suspect committed arson in Mesquite, Texas with the intention of harming his estranged ex-girlfriend and her daughter.
Suspect Christopher Dunn allegedly texted his girlfriend on September 30 and threatened to "burn the apartment up," according to the affidavit. She had moved away from him after accusing him of abusing her 1-year-old daughter.
After reporting the situation to police and going to sleep, she woke up to Dunn setting her front door on fire.
AUSTIN, TEXAS DEFUNDED ITS POLICE DEPARTMENT, NOW VOTERS WILL DECIDE IS CITY NEEDS MORE OFFICERS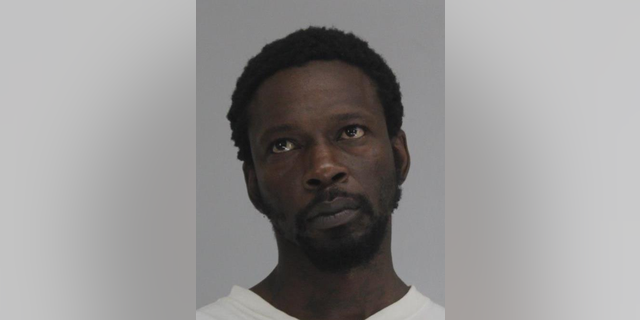 When the woman called out to him and said she knew he was there, he allegedly responded by saying: "I told you I was coming back for you."
The woman and her daughter escaped the fire by jumping out of a window with the help of bystanders.
"There were some bystanders that I believe the young lady threw her 1-year-old child down to," Mesquite Police Sgt. Curtis Phillip said. "And then she had to subsequently jump out of the window as well."
FAMILY OF MURDERED TX MAN SAYS SOROS DA IGNORED THEIR WISHES, CUT DEALS WITH SUSPECTS: 'ABSOLUTELY DISGUSTED'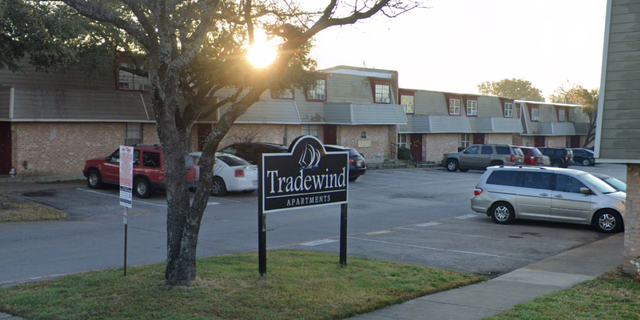 The fire destroyed 12 apartments and displaced around 30 people. A 69-year-old man named Eddie Johnson, Jr. died in the fire.
"He didn't make it out. They say he didn't make it. They got everybody out but him," Johnson's ex-wife Velma Siler told FOX 4 Dallas. "He was a real sweet person. Got along with everybody…He gave the shirt off of his back."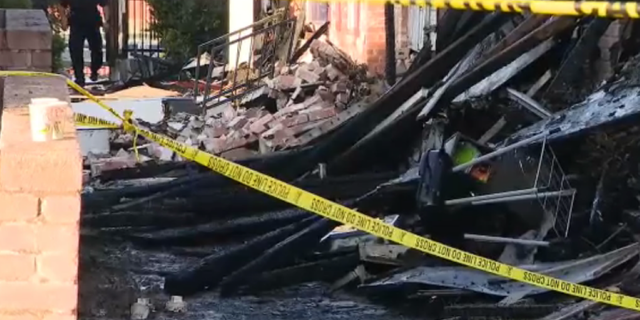 Dunn was arrested in October after surveillance video captured him carrying a gas can and cigarette around the complex. He now faces murder, arson and assault charges.
CLICK HERE TO GET THE FOX NEWS APP
Dunn is booked in Dallas County Jail with a bond set at over $4 million.