Texas sheriff's deputy, 23, dies after patrol car flips into flooded ditch: officials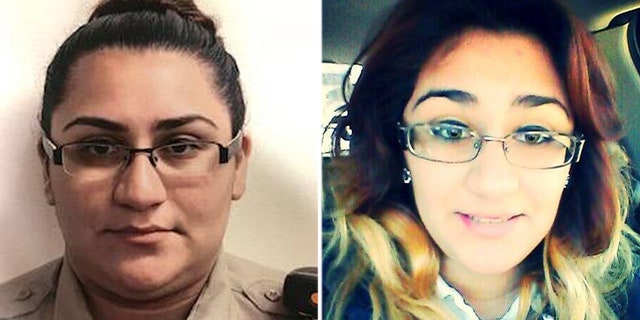 A Texas sheriff's office announced the death of one of their deputies, who died Wednesday when her patrol car flipped upside down in a water-logged ditch.
The fatal incident occurred when the deputy, identified as Loren Vasquez, 23, reported to "a high priority water rescue call," according to a news release on the Waller County Sheriff's Office's Facebook page.
"She was northbound on FM 362 near Hoover Road when her patrol unit became airborne after driving into the water covered roadway," the news release said. "Her patrol unit landed upside down in a water filled ditch."
DALLAS POLICE PURSUE DRONES FOR DEPARTMENT, VOW THAT THEY WILL NOT BE USED TO SPY ON PEOPLE
"Responding deputies were unable to gain access to Deputy Vasquez inside of her vehicle," the sheriff's office continued.
Dispatch audio obtained by ABC News revealed the struggle to rescue Vasquez, with one person saying that they had "no way to get to her."
"I can't get the doors open," an officer was reportedly heard saying "I've broken a window but I can't get the doors open ... I can't make contact with her."
GEORGIA SHERIFF'S OFFICE POSTS 'NO TRICK-OR-TREAT' HALLOWEEN SIGNS ON REGISTERED SEX OFFENDERS' HOUSES
Vasquez was eventually retrieved and taken to the hospital by ambulance, the sheriff's office said. Her cause of death will be determined by the Harris County Medical Examiner's Office.
The deceased deputy, who joined the sheriff's office in May, lived in Waller County with her parents and brother, the news release said.
Vasquez had recently finished her field training and, at the time of the incident, "had been on patrol as a single deputy unit for only three nights," according to the sheriff's office.
"The Waller County Sheriff's Office is asking for your thoughts and prayers during the coming days and weeks," the news release said.