Texas man charged with murder after allegedly shooting postal worker for making 'hand gesture'
A Texas man has been charged with murder after allegedly shooting a postal worker on a Dallas highway for "making a hand gesture" that "angered him."
The Department of Justice formally announced Thursday that Donnie Arlondo Ferrell, 25, had been charged with one count of murder of an officer or employee of the United States "while such officer or employee was engaged in or on the account of the performance of official duties."
Ferrell was arrested Wednesday after a standoff in Hutchins, about 11 miles southeast of Dallas, FOX4 reported, citing multiple law enforcement sources close to the investigation.
Dallas police have said 58-year-old Tony Mosby was shot Monday about 2:30 a.m. while driving a  postal truck just before the Margaret McDermott Bridge near downtown. When authorities arrived at the scene, they found Mosby dead in the cab of the 11-ton box truck, which had struck a guardrail.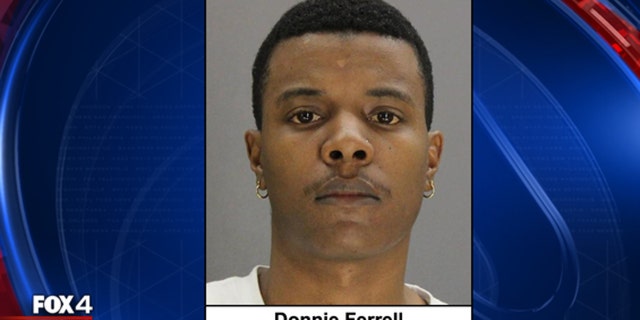 US POSTAL WORKER KILLED IN SHOOTING ON DALLAS HIGHWAY
According to the DOJ, two people approached the FBI's office in Fort Worth, Texas, on Wednesday with information related to the shooting.
They reportedly told investigators that they met Ferrell and another person on Sunday at restaurant in Dallas. After making several stops, all four individuals left a pool hall around 1:30 a.m. They went on to say that the unidentified driver of the vehicle began driving erratically, trying to pass the Postal Service truck on its left side. It was then that Ferrell, sitting in the passenger seat, fired several shots at the truck.
The two individuals told investigators that they saw the truck crash into the barrier.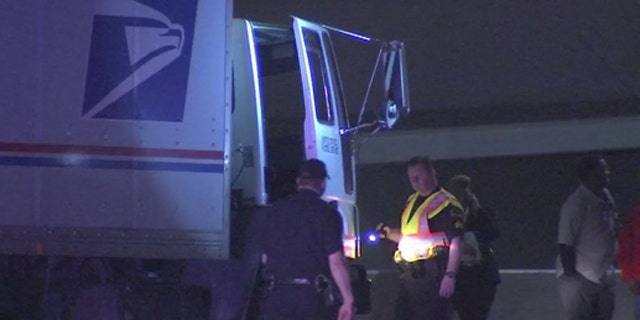 According to the DOJ press release, when one of the occupants of the vehicle asked Ferrell why he had fired his gun, he reportedly responded that "the driver of the USPS truck had made a hand gesture towards their vehicle and that angered him."
Ferrell could face life in prison and a fine of $250,000 if found guilty.
Family members have described Mosby as a dedicated worker, as well as a trustworthy father and grandfather.
POSTAL WORKER KILLED IN DALLAS HIGHWAY SHOOTING CALLED 'ROCK OF THE FAMILY'
"He was the rock of the family and part of that glue is gone. And I think that's what's going to help heal his children and his brother and his sister is bringing this person to justice," Sylvia Mosby, his sister-in-law, told FOX4.
Authorities said the deadly shooting happened 11 days after someone shot at two Dallas police officers in a squad car about a mile away from Monday's episode, at about the same time of the morning. In that encounter, the officers were not seriously injured.
Police said there's no evidence linking the two crimes; there have been no arrests for the attack on the officers.