A Texas girl had to be rescued after she fell inside head first into a storm drain on her school campus last week.
The Swift Elementary School student fell into the drain on the Swift Elementary School campus in Arlington around 3:30 p.m., Friday, Fox Dallas reported.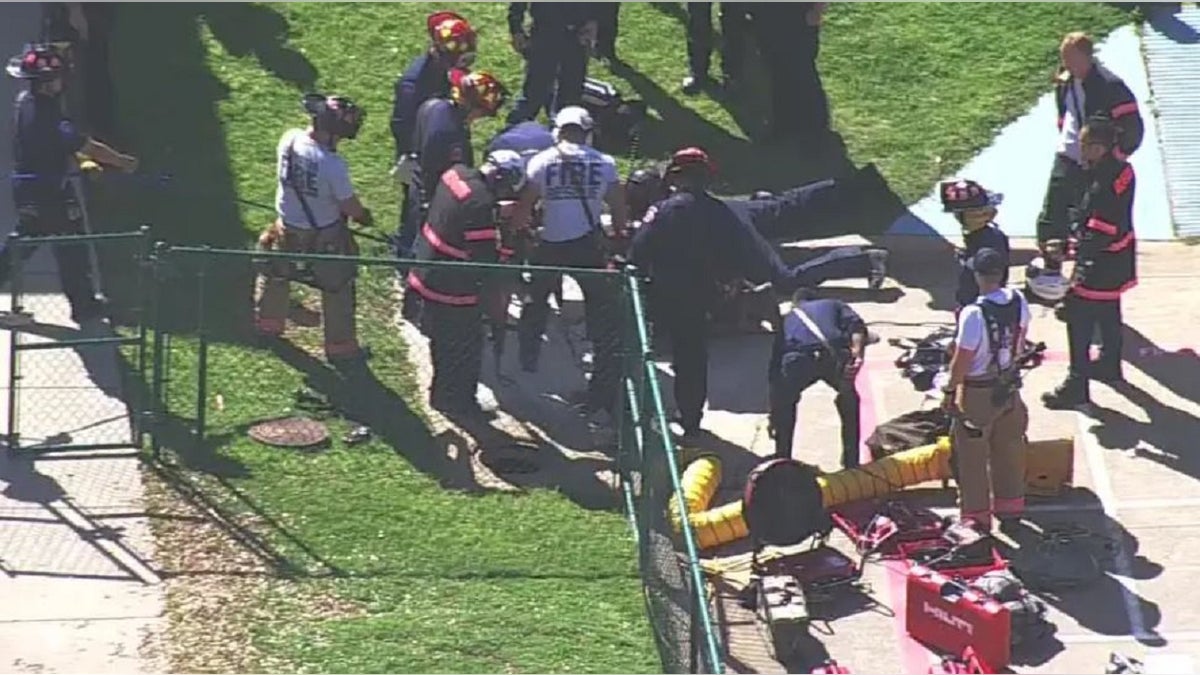 She became stuck from the waist up inside the storm drain opening.
A rescue team wi the Arlington Fire Department brought heavy equipment to get better access to the drain, They cut a section of the drain around the child's upper body.
CLICK HERE TO GET THE FOX NEWS APP
She was pulled free after being trapped for about an hour.