Texas deputy avoids being hit by runaway driver for second time in 2 weeks
A police officer in central Texas narrowly avoided being hit by a runaway driver during a traffic stop on Tuesday, her second brush with death in the past two weeks.
The Williamson County Sheriff's Office told FOX 7 Austin the incident happened Tuesday in Liberty Hill, located north of Austin, when Deputy Tabytha Horseman pulled over a man.
"During the interview with the driver there was some information that wasn't making sense. There was no ID or DL (driver's license) produced by driver," Sheriff Robert Chody said.
When Horseman went to open the driver's door to take the man into custody he floored it and took off as her hand was on the door handle.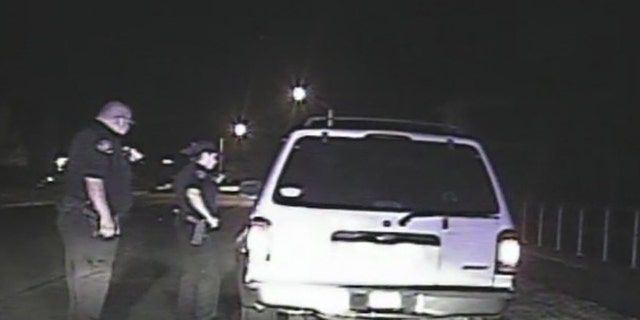 "There was something going on there. I believe he was wanted for something," Chody told FOX7.
Deputies briefly pursued the man, but had to call it off due to slick road conditions at the time.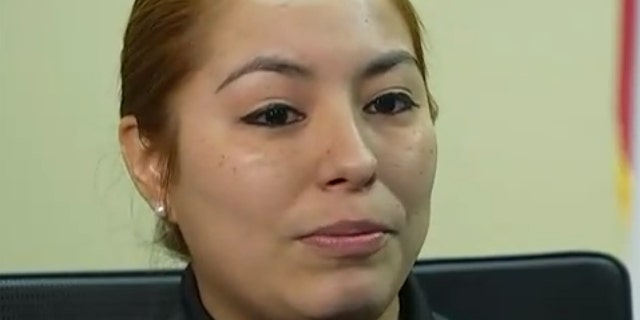 The incident happened just two weeks after Horseman approached a vehicle that was sitting through multiple traffic light cycles without moving and the driver sped off a dramatic moment captured on dash cam video.
TEXAS DEPUTY 'NEARLY KILLED' AFTER MAN SPEEDS OFF DURING TRAFFIC STOP
In the dash cam video, the deputy could be heard calling for backup and yelling, "You have my foot, you have my foot," while holding on as the car speeds off. The driver in that incident, 22-year-old Jonathan Nunnally, stopped the car several hundred feet away, where Horseman was able to tase and arrest him.
"You can see the ground going by you. It's going by super-fast. You can hear the wind. It's pretty scary," Horseman told FOX 7 after the incident.
The sheriff said in the most recent incident, Horseman was noticeably standing farther away from the vehicle when it took off.
"She's probably a little gun shy for lack of a better word," Chody said. "Certainly the incident with Deputy Horseman opened our eyes to not just anything she necessarily did but reminding us of officer safety."
Authorities said the vehicle that got away in the Tuesday incident is described as a 1999 white Ford Explorer, which had plates that did not come back to any registration.