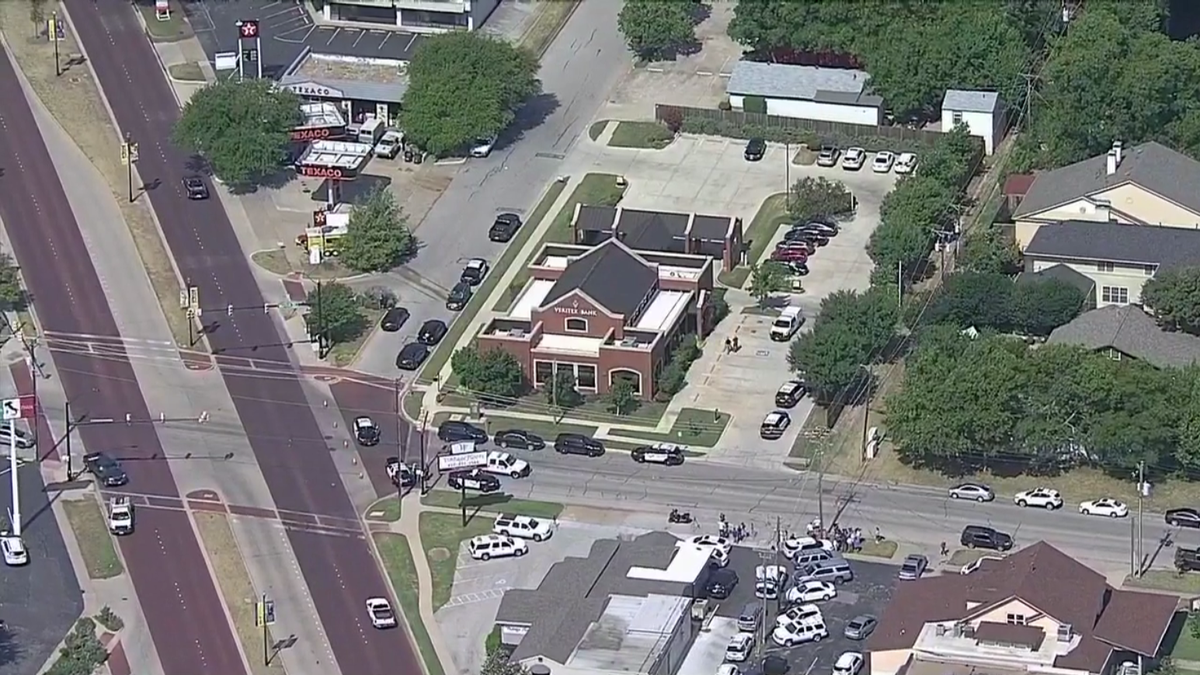 At least three people were injured Thursday when a pair of gunmen opened fire inside a Texas bank, police said.
Three female bank employees were taken to the hospital with gunshot wounds after the shooting at Veritex Community Bank on Merrick Street, Fort Worth Police Sgt. Chris Britt said in a news conference.
Matt Zavadsky, with MedStar Ambulance in Fort Worth, told Fox News the women were in serious condition, but their injuries were not life threatening.
Police received a call about a robbery and shooting at the bank around 9:20 a.m., Britt said.
At least two people charged into the building and opened fire, officials said. Britt said the initial call came in as a report of a bank robbery, but police were still attempting to confirm that information.
Britt added that the suspects are considered dangerous and urged the public not to confront them, but police didn't give a description of the suspects or provide any information about them.