Temple University student killed 'by someone he knew,' police say
A junior at Temple University in Philadelphia called 911 pleading for help after he was shot, telling the operator he had trouble breathing, police said Monday.
Daniel Duignam, 21, called 911 and said he "couldn't breathe," Philadelphia Police Capt. John Ryan said at a news conference. When police arrived at his off-campus apartment, which had been ransacked, he was unresponsive.
"We believe it was a robbery, we believe that it was done by somebody he knew," Ryan said, adding that it was a "terrible tragedy."
The Temple business student was shot in the chest, arm, and groin, police told FOX29.
"There was clear signs of a struggle," Ryan said. "It wasn't like a home invasion or random thing where someone broke in and robbed him. It was someone he was in the apartment with."
Next door neighbors and people who live in the same building told FOX29 Duignam never caused trouble. He went to class, he went to work and he went home.
"Respectable young fellow," a neighbor, Ramona, who only gave her first name, told FOX 29. "Very nice to me. Nice to the children."
TEMPLE UNIVERSITY STUDENT, 21, SHOT AND KILLED NEAR CAMPUS
Ryan said Monday that the junior had one last final to take before finishing up the school year, and no criminal history.
Duignam's Facebook page shows he was a basketball player at Nazareth Area High School and ran cross-country. He would have graduated from Temple in 2019.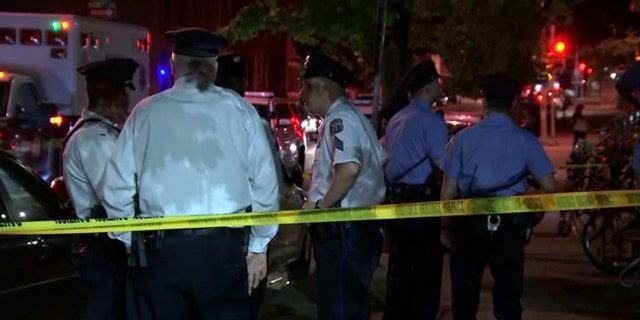 The school is now offering counseling for students.
"On behalf of everyone at Temple, I want to extend my deepest sympathies to Daniel's family and friends at this tragic time," Temple University President Richard Englert said in a statement. "They are in the thoughts and prayers of us all."
Duignam's murder is the latest tragedy to affect the North Philadelphia college. This past September, the body of 22-year-old transfer student Jenna Burleigh was found at a home in Hawley, Pa. Joshua Hupperterz, 29, faces murder charges in Burleigh's death.
The following month, 19-year-old freshman Richard Dalcourt fell to his death from a campus residence hall. Five days later, 22-year-old student Cariann Hithon was shot and killed by police in Miami Beach, Fla. after striking and injuring an officer with her car.
Fox News' Samuel Chamberlain contributed to this report.