Teen surrenders in Philadelphia shooting of good Samaritan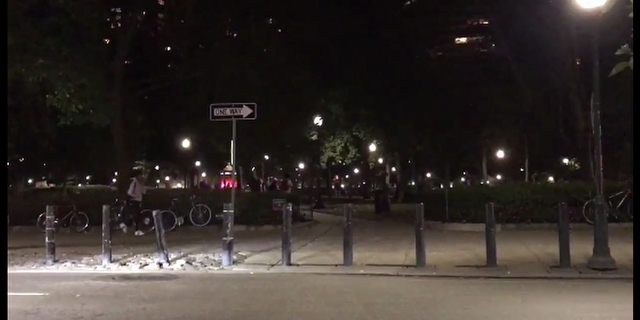 Police say a teenager wanted in the shooting of a good Samaritan who got off his bicycle to try to stop an armed robbery in one of Philadelphia's most exclusive neighborhoods is now in custody.
A police spokesman said the 17-year-old surrendered with his father at about 4 a.m. Saturday to face charges in the Rittenhouse Square park shooting.
Officials say the 39-year-old cyclist tried to intervene when he saw the holdup attempt, which occurred Tuesday night as people were dining at a sidewalk restaurant next to the park.
Police allege the teen grabbed the gun from a co-conspirator and shot the cyclist in the chest, torso and shoulder. He was hospitalized in stable condition. Police said the two victims of the attempted robbery knew the teen by his nickname.