Ted Cruz & Bernie Sanders Dominate in Badger State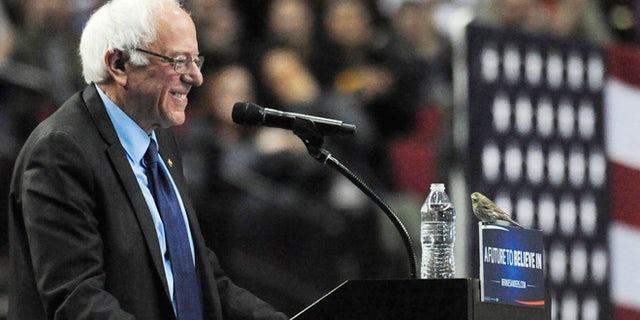 Big night for Ted Cruz and Bernie Sanders. Both men won easy victories in last night's Wisconsin primaries.
The double digit win for Cruz is resetting the race, and makes a contested convention much more likely. Ted Cruz called it a "turning point>" Donald Trump didn't speak last night, but his campaign said "Ted Cruz is worse than a puppet – he is a Trojan horse."
Here's how the Washington Post reporters Sean Sullivan and Philip Rucker described it today:
Ted Cruz rolled to a landslide victory Tuesday in Wisconsin's hotly contested Republican presidential primary, capitalizing on a difficult stretch for Donald Trump to cut into the front-runner's overall delegate lead and deliver a psychological blow to the billionaire mogul.
Although the senator from Texas is reviled by many party leaders for his explosive and polarizing brand of politics, Cruz won over establishment Republicans as well as grass-roots conservative activists across this state who had come together in an urgent push to stop Trump. Late returns showed him leading Trump by a wide margin.
Cruz hopes his Wisconsin win transforms the trajectory of the race. Wisconsin adds an important Midwestern bellwether to the basket of mostly Southern or rural states he has won to date, giving the Texan evidence that he can appeal beyond ultra-conservative and religious voters.
Wisconsin was a sixth straight victory for Bernie Sanders who has performed well in mostly-white voting states especially in caucuses.
Here's how the reporters John Wagner, Anne Gearan, and Abby Phillip put it in the Washington Post today:
Bernie Sanders emerged from Wisconsin with a solid victory Tuesday, prolonging his dogged but improbable bid to catch Hillary Clinton in the fight for the Democratic presidential nomination.
The senator from Vermont was leading the party's front-runner in a state with a celebrated tradition of progressive activism - and a primary open to independent voters, a bedrock Sanders constituency.
Now, despite Clinton's still-overwhelming lead in delegates, Sanders can claim the momentum of winning in six of the past seven states holding nominating contests across the country.
The battle now moves to New York where Donald Trump and Hillary Clinton are hoping to win their home states and regain some momentum. One challenge for Hillary Clinton is that Sanders is from Brooklyn.
In other news,
There are big wildfires raging in Oklahoma and Kansas.
Keep an eye on stocks today as global economic weakness weighs on stocks. There are growing fears over the likelihood of a weak earnings season.
Pfizer has ended a huge $150 billion merger with drug maker Allergen after the Feds cracked down on inversions. Pfizer had planned to merge with Ireland based Allergen and move its headquarters to Ireland in an effort to save on taxes. New rules from the Treasury Department made that harder. So the deal is off.
The White House also unveiling rules requiring financial advisers to put clients first ahead of pushing certain stocks or investments.
San Francisco last night became the first place in the nation for paid leave for new parents. The board of supervisors passed legislation last night providing six weeks of paid leave.
Alabama lawmakers are working to impeach the governor over allegations he cheated on his wife with a top aide.
Mississippi signed legislation that will allow business owners to refuse to serve gay people on religious grounds.
PayPal became the latest company to push back on new legislation in North Carolina that is seen as anti-LGBT. The payment company is halting expansion plans that would have added 400 jobs in NC. The law prevents cities from passing non-discrimination policies related to the Gay, Lesbian and transgender communities.
For more news, follow me on Twitter: @ClintPHenderson