Teachers, racial and social justice groups march for May Day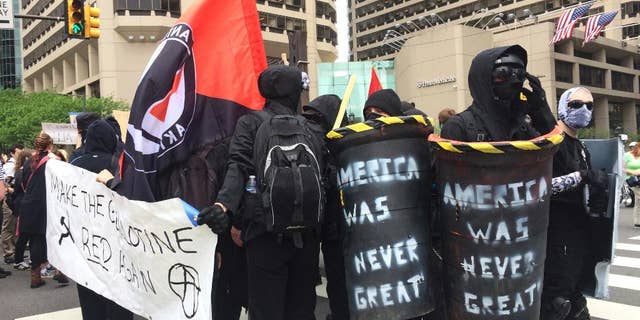 PITTSBURGH – Public school teachers, immigration advocates and social and racial justice groups are taking to the streets in May Day demonstrations across the state.
Philadelphia's teachers haven't had a contract in four years and haven't had a pay raise in five years. About 1,000 teachers took personal days on Monday to participate in the "Day of Action" which started at protests at schools, then a rally outside the district headquarters and a march to City Hall.
At City Hall, they were joined by an array of protesters including immigrant support groups and others seeking racial and social justice. Many were inspired to vent about President Donald Trump's 101st day in office.
Signs included slogans like "Silence the Hate" showing a gagged Trump.
Similar groups are marching in Pennsylvania's capitol and in Pittsburgh.