Taiwan gang 'enforcer' gets life sentence in Vegas murder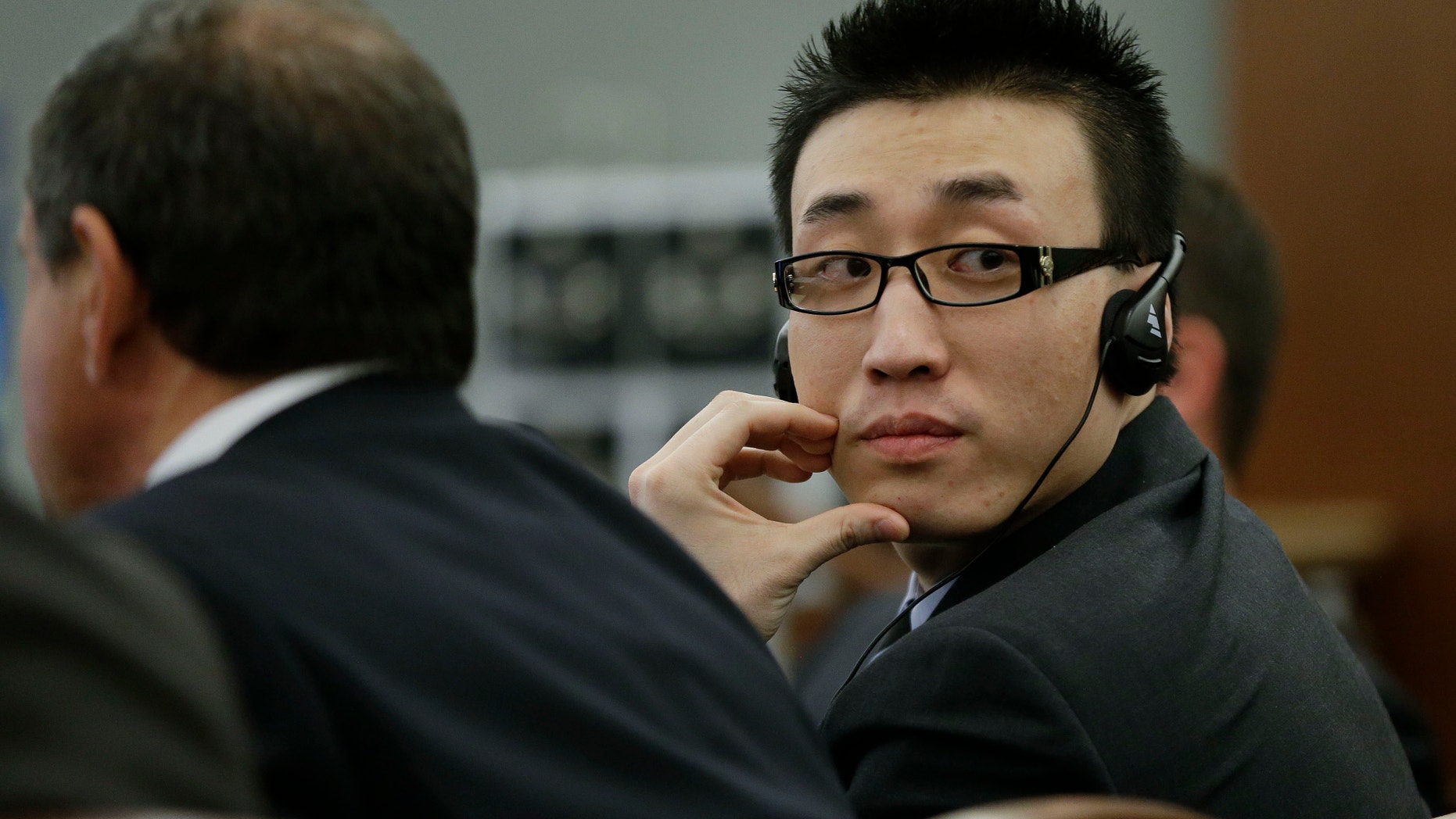 LAS VEGAS – A 26-year-old convicted as an enforcer for a Taiwan-based criminal gang will spend the rest of his life in a Nevada prison for a bloody stabbing and slashing that killed one person and wounded two others in a Las Vegas karaoke bar in July 2009.
Xiao Ye Bai sobbed as he apologized Tuesday for his crimes including murder, attempted murder, kidnapping, conspiracy and extortion.
He knew he would get life behind bars without parole, after a jury in December spared him from the death penalty.
A Nevada judge sentenced Bai to 32 to 85 additional years after the prosecutor urged him to make sure Bai never is freed.
Bai still faces prosecution in California in a separate shooting that killed one person and wounded another outside a Los Angeles-area karaoke bar.
Bai's lawyer, Robert Draskovich, said Monday he was satisfied the Nevada jury spared Bai's life for stabbing and slashing Wen Jun "James" Li at least 32 times in the Forbes KTV bar and restaurant several blocks west of the Las Vegas Strip.
"Our whole case from beginning to end was about keeping him off death row," Draskovich said.
DiGiacomo said Bai was trying to collect a $10,000 gambling debt on behalf of a gang called United Bamboo when his ex-girlfriend, Pei "Nikki" Pei, drove him to the karaoke bar in Las Vegas.
Pei pleaded guilty before trial to reduced felony charges of accessory to murder and testified at trial against Bai. She was sentenced Feb. 7 to two years' probation.