Suspect in killing of Louisiana off-duty police officer dies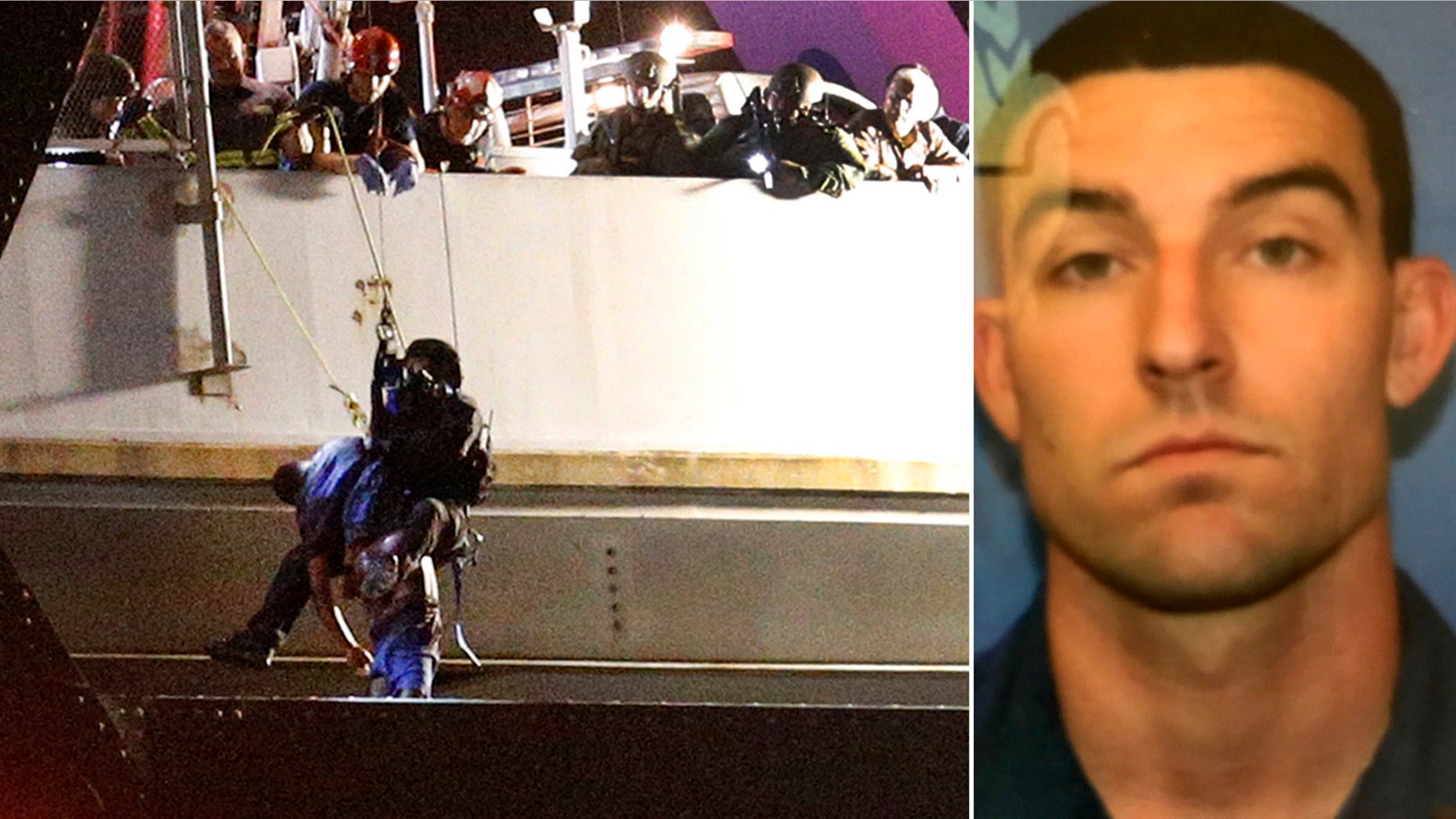 The Louisiana man authorities say killed his pregnant ex-girlfriend and an off-duty cop police officer has died of a self-inflicted gunshot wound.
Jefferson Parish Sheriff's spokesman John Fortunato said Saturday that Sylvester Holt died late Friday at University Hospital in New Orleans.
Holt shot himself in the chest earlier Friday after threatening for hours to jump off a New Orleans bridge, authorities said.
Jefferson Parish Sheriff Newell Normand said that during the stand-off on the bridge Holt confessed to killing Simone Veal, 32, of Marrero, La., and Westwego Officer Michael Louviere, 26.
Normand said Holt went to Veal's house Friday morning after hearing that she had become pregnant by her current boyfriend.
Witnesses said Holt fired at Veal in her car and then chased her to an intersection where she hit a truck waiting at a light, Jefferson Parish Sheriff's spokesman John Fortunato said.
Louviere, whose shift ended at 6 a.m. Friday, was on his way home after work when he spotted the crash and stopped to help.
Normand said Holt "executed" Louviere with a single shot to the head as the officer tried to render aid to Veal.
Normand said that Holt took a taxi to the bridge, but got out after telling the cab driver that he felt sick and was going to throw up.
Cops closed the bridge from New Orleans' east bank to its west bank, causing traffic to back up for miles.
Authorities said negotiators attempted to talk Holt off a girder below and to the side of the bridge roadway without success.
Holt eventually shot himself at around 5:30 p.m. CT.
Normand said that several women had taken out protective orders against Hold between 2012 and November 2016.
He had also been arrested in September after being accused of rape. But Jefferson Parish District Attorney Paul Connick Jr. said the rape charge was later dropped after the woman repeatedly told authorities she wanted to withdraw the charge, though she still alleged that he had raped her. Holt was released from jail on Jan. 7.
Connick said Holt contended the sex was consensual.
Louviere was described as a dedicated family man with a strong work ethic; he was married and had a 1-year-old son and a 4-year-old daughter, Fortunato said.
According to Westwego Police Chief Dwayne Munch, he was a rising star likely bound for a job at a larger agency.
"We knew we wouldn't have him for long. We just didn't know he would be gone this soon," Munch said.
Prior to his career in law enforcement, Louviere was a U.S. Marine who served in Afghanistan, Munch said. He joined the department in July 2015 and "finished first in everything" in his police academy class of roughly 20 recruits, Munch said.
Munch said he and a doctor broke the news to Louviere's wife at a hospital that her husband had died.
"That was probably the hardest thing I've ever had to do," the chief said.
The shooting happened outside Visitation of Our Lady School, Archdiocese of New Orleans spokeswoman Sarah Comiskey McDonald said. Veal did not work there, she said in an email. The school teaches pre-kindergarten through seventh grade.
The Associated Press contributed to this report.