Suspect in custody, at least 1 dead, after standoff at Trader Joe's in LA, police say
A suspect who allegedly barricaded himself inside a Trader Joe's store and held multiple people hostage -- not long after reportedly shooting his grandmother and another woman -- has been taken into custody, Los Angeles police said Saturday.
One woman was killed at the store amid the standoff, Los Angeles Mayor Eric Garcetti said at a news conference after the arrest. The woman was a Trader Joe's employee, the Los Angeles Times reported, citing a law enforcement source.
The suspect, who police said is around 28 years old, has not yet been identified.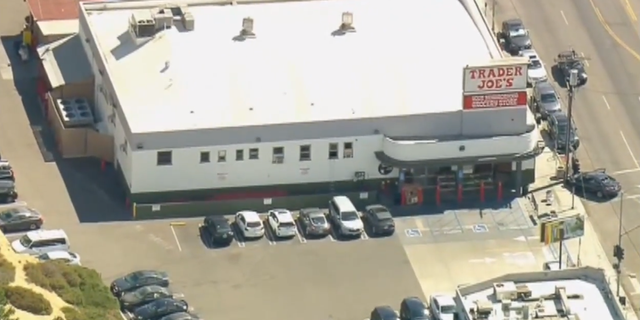 After the standoff began, police advised the public to avoid the area around the intersection of Hyperion Avenue and Griffith Park Boulevard, in the city's Silver Lake neighborhood.
SWAT officers were called to the scene as the standoff got underway. An employee of the Associated Press who lives in the area reported seeing a car crashed into a utility pole outside the store.
Authorities said the ordeal began with "a family dispute," during which the unidentified suspect allegedly shot his grandmother and another woman.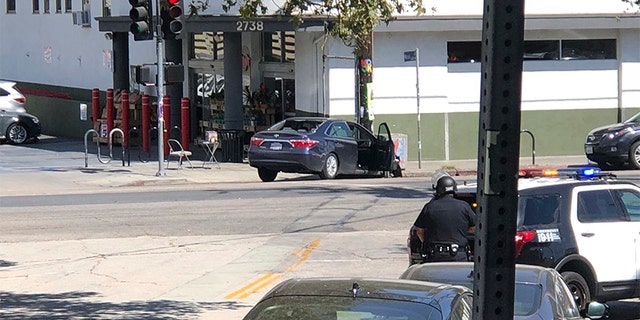 The suspect then left the area in the grandmother's vehicle, taking the other female with him, authorities said.
The LAPD tweeted that officers were able to track down the suspect "via LoJack," a vehicle tracking device. They began chasing after the suspect's vehicle, "at which point the suspect fired multiple rounds at pursuing officers," according to police.
"The suspect then crashed his vehicle, at which point an officer-involved shooting occurred," police said. The suspect then headed toward the store, barricaded himself and a standoff ensued.
"Inside the Trader Joe's, a female victim was struck by gunfire. She was pronounced dead at scene," police said.
Police confirmed that the suspect held "multiple victims hostage" at the store before he was apprehended.
In the three-hour hostage negotiation, between 40 and 50 others were trapped inside the store, the Times reported. During that time, the suspect allowed some to leave while others sneaked out, and some reportedly crawled out of windows.
The Los Angeles Fire Department sent 18 ambulances and 100 firefighters at the scene, "expecting the worst," during the standoff, the report said.
President Donald Trump earlier tweeted that he was monitoring the standoff "very closely."
Following the suspect's apprehension, Mayor Garcetti thanked responders and law enforcement for their handling of the situation.
The Associated Press and Fox News' Amy Lieu contributed to this report.