Suspect charged in shooting death of student outside South Carolina campus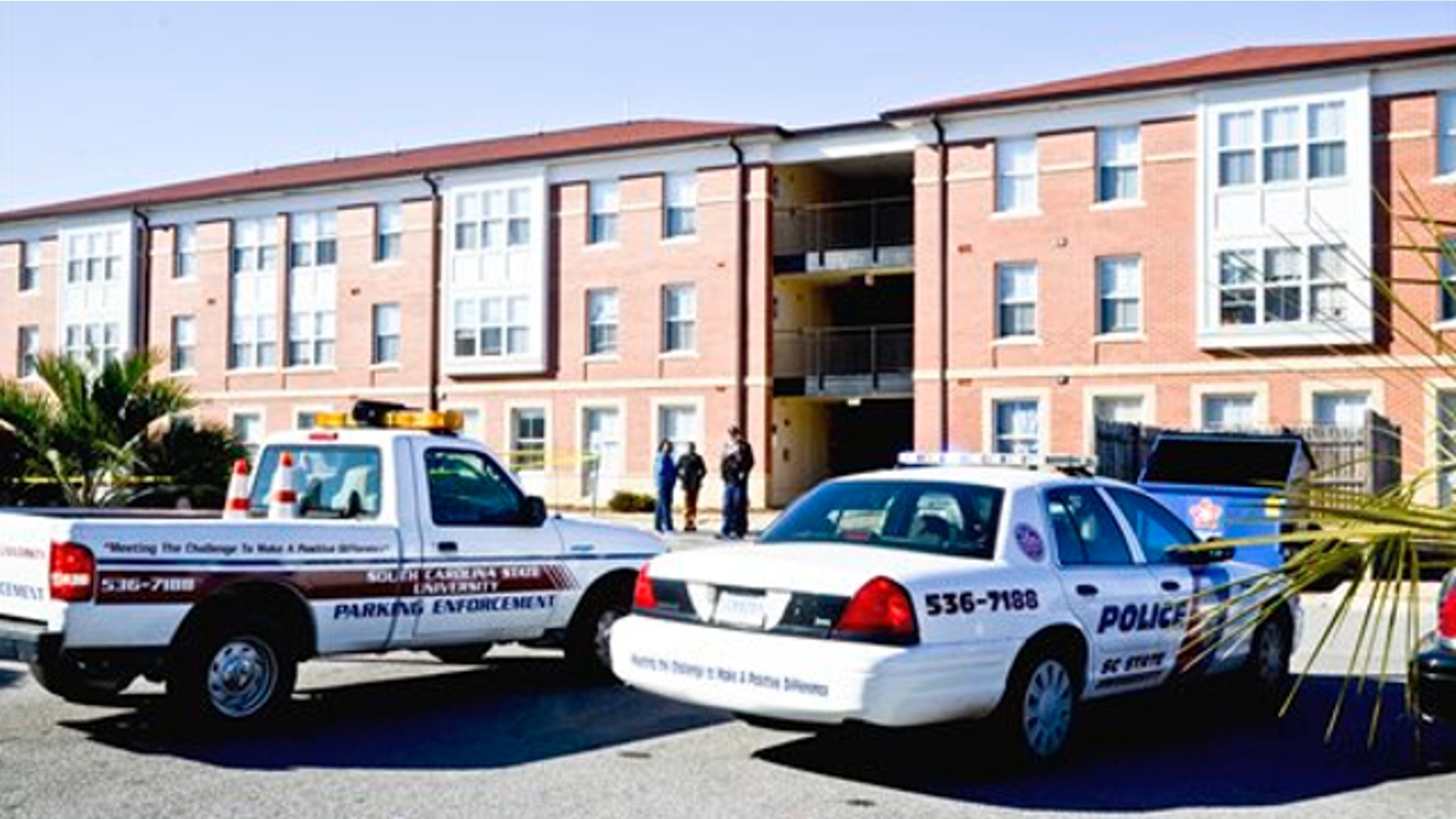 Authorities in South Carolina have arrested a suspect in the fatal shooting of a student outside a dormitory at South Carolina State University.
The South Carolina Law Enforcement Division said in a news release early Saturday that 19-year-old Justin Bernard Singleton of Charleston was charged with murder in the death of 20-year-old Brandon Robinson.
Singleton was taken into custody Saturday morning in Orangeburg, where he was being held.
Robinson died Friday afternoon after he was shot outside Hugine Suites. The university went on lockdown.
Authorities initially said they were looking for four men who had left campus. It wasn't immediately clear if other suspects were still being sought. Thom Berry, a public information officer for the law enforcement division, declined to say early Saturday whether there was still an active manhunt.
"Our investigation is continuing," Berry said in an email to The Associated Press.
University Police Chief Mernard Clarkson said the gunmen left campus before police could catch them, but authorities decided to lock down the campus so they could not return. The lockdown was lifted late Friday afternoon.
Clarkson said police do not know what led to the shooting and provided no further information about the suspects.
The shooting shocked the entire campus, university President Thomas Elzey said.
"We, again, are extraordinarily sad about this. He was a very nice young man. And it hurts. It hurts us all," Elzey said, trying to hold back tears.
South Carolina State University is a historically black university with about 3,200 students in Orangeburg, about 40 miles south of Columbia.
The Associated Press contributed to this report