Survey: Millennials Stand With Parents on Abortion, But Are More Likely to Support Same-Sex Marriage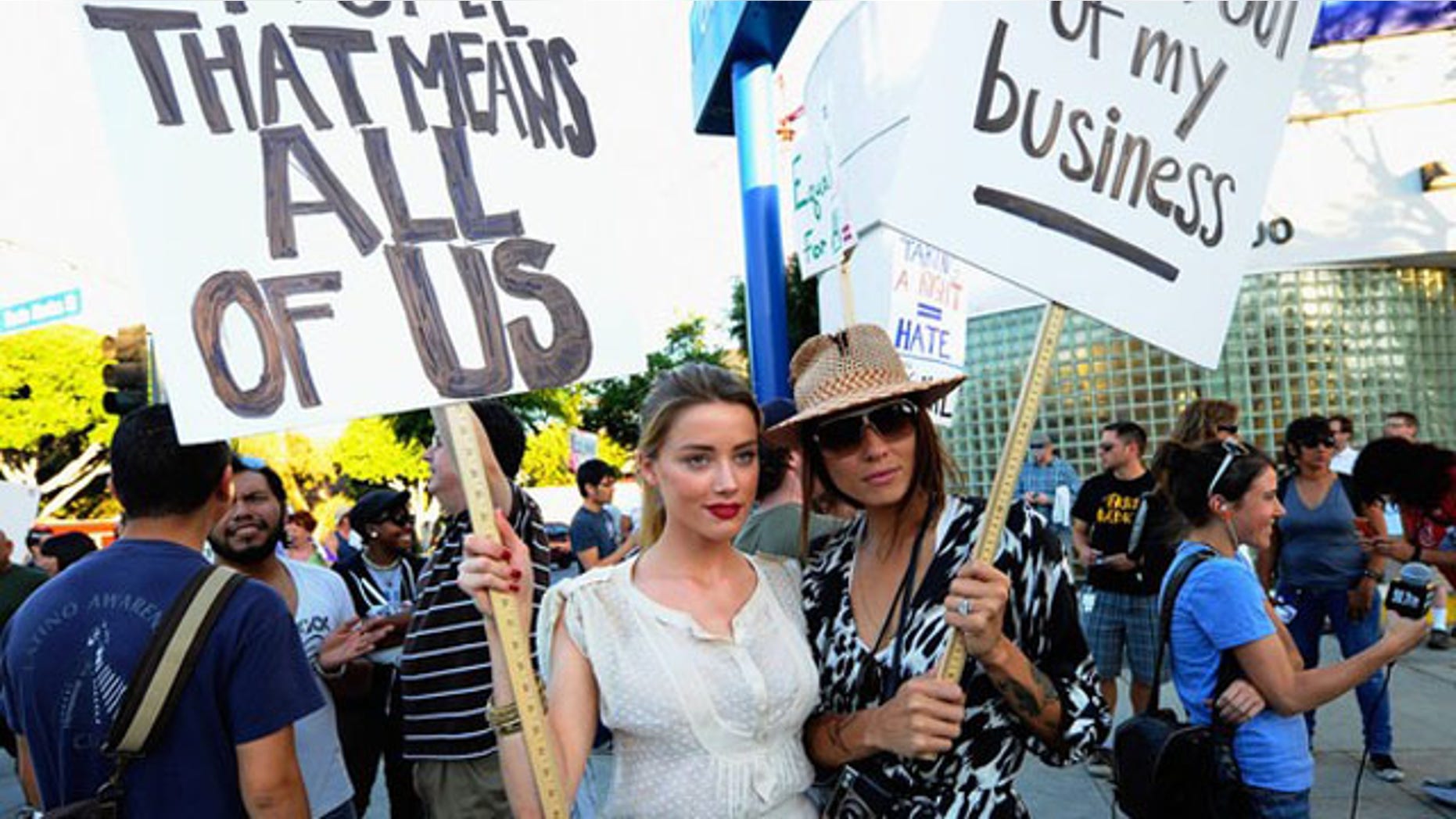 Where once abortion and same-sex marriage stood as twin pillars of the values voters' agenda, a new survey finds a younger generation, the Millennials, is driving a wedge between these hot-button issues.
In its just-released survey, the Public Religion Research Institute found that while those between 18 and 29 years old mirror their parents' views on abortion, they are more inclined to have positive views on same-sex marriage.
"If you rewind to 2004, most political debates, we saw when you would hear about the issue of abortion, you would also hear about the issue of same-sex marriage," said Dr. Robert P. Jones, PRRI president. "And I think one of the things we are saying is the coupling of these two issues are really going to move on their own tracks, and it's because of how Millennials are really approaching these issues very, very differently."
The survey found that when Millennials were given a simple word association about abortion, 54 percent held negative feelings; 30 percent were neutral; and 16 percent were affirming.
But when asked about same-sex marriage, just 21 percent had negative feelings, while, 26 percent were neutral, and 53 percent had affirming and positive feelings.
The survey showed Millennials were also conflicted over the issue of abortion availability vs. legality.  Born and raised under Roe v. Wade as the law of the land, Millennials overwhelmingly say abortion should be made available nationwide. But when asked if it should be legal, the percentage drops.
"When you ask Millennials about support on the availability of abortion in their community, that's one area where they stand out from the general population. Seven in ten say that," said Jones. "But only six in 10 say abortion should be legal. And it does show some kind of disconnect between legality on the one hand and availability on the other."
Jones said the survey data does not show young people are becoming more pro-life.
But Dr. Richard Land, of the Southern Baptist Convention, strongly disagreed. Land, who heads the SBC's Ethics and Religious Liberty Commission said:
"The younger you are in America, the more likely it is you are pro life, particularly if you're religious. And when you go to pro-life rallies ... the thing that strikes you is that they're younger and younger every year, as more and more young people get militantly involved in the pro-life movement."
Land also said it may be a simple matter of mathematics. Pro-life people have more children, who raise their children to be pro-life. He cited a recent pro-life rally as an example, saying 80 percent of the crowd was under the age of 35.
The difference between the PRRI survey results and Land's observations can't be corroborated either way because the survey did not separate respondents according to religious beliefs.
But on the issue of same-sex marriage, both agreed the younger generation is much more accepting than their parents. "Millennials are much more likely than their parents to say that they know someone who's gay or lesbian, or even have a close friend," said Jones. "And I think that is one of the strongest predictors for same-sex marriage."
Land said he believes abortion will remain the non-negotiable issue. "When it comes to voting, they (the Millennials) are going to vote for life ... and then argue with others about the gay rights issue."
The PRRI survey polled a random sample of 3,000 adults 18 years of age or older in the continental United States. Interviews were conducted between April 22, 2011 and May 8, 2011. The margin of error is plus or minus 2 percentage points.