Stepfather allegedly murdered child, ordered siblings to sleep next to dead body, investigators say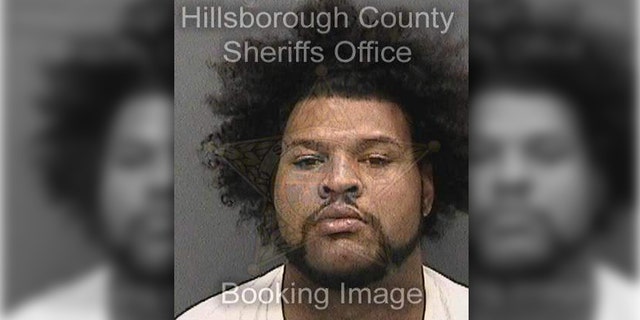 A Florida man was arrested Sunday following accusations by prosecutors he murdered his stepson, then forced the child's siblings to sleep in the same bed with the body.
Jack Junior Montgomery, 31, called 911 Saturday morning to report his stepson, 6-year-old Brice Russell, wasn't breathing, the Tampa Bay Times reported.
Russell was pronounced dead in a hotel room at the Masters Inn in Seffner, where the family, according to WFLA, was living. Montgomery allegedly kicked and punched Russell repeatedly after the child tried to sneak out of bed to get a cookie.
Investigators reportedly found that Montgomery had punched the 6-year-old in the face, mouth and stomach multiple times with a closed fist. He's also accused of shoving the boy's face into the carpet, and allegedly told the siblings he would be violent toward them if they didn't also hit their brother.
One of the brothers hit Russell twice out of fear, the Times reported.
"(Montgomery) picked him up and flung him as described by the other brothers, helicopter across the hotel room into what's kind of a cabinet, where he hit head first. And ultimately caused his brain to bleed," Assistant State Attorney Matthew Smith told a judge, according to WFLA.
TEENAGER MURDERS HIS FAMILY MEMBERS ON NEW YEAR'S EVE, OFFICIALS SAY
Russell's brothers said they splashed water on Brice's face to wake him up, but he wouldn't wake.
"As if that was not aggravated enough, Mr. Montgomery took the child, put him in bed and had his siblings sleep with him," Smith said, "while Brice was dead that entire night."
The Hillsborough County Sheriff's Office conducted a welfare search at the hotel around 1 a.m. Saturday morning after a hotel employee reported loud yelling coming from Montgomery's room, WFTS reported, citing an arrest affidavit.
The responding deputy met a man who identified himself as "Jack" and claimed the loud noise was just his music blaring. He reportedly said he was in the room with "his children," and pushed the hotel door open enough to show the deputy the kids sleeping in a bed in the room.
The children's mother, Donya Shenita Russell, 28, was working a double shift at the time of the incident, Smith claimed.
Montgomery, who reportedly has a history of domestic violence, has been charged with first-degree felony murder and aggravated child abuse. He's being held at the county jail on $870,000 bond, WFLA reported.