Squatters torment homeowners, Trump addresses potential indictment and more top headlines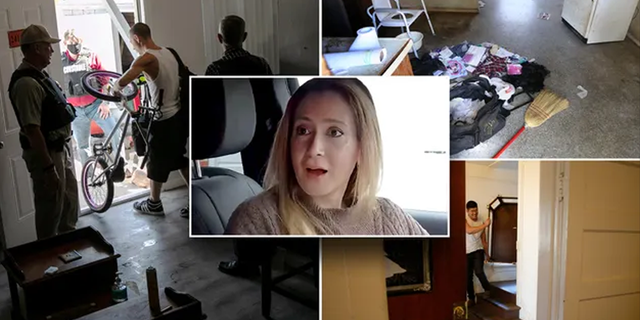 Good morning and welcome to Fox News' morning newsletter, Fox News First. Subscribe now to get Fox News First in your email. And here's what you need to know to start your day ...
TAKING OVER - Squatters are tormenting homeowners across the US with no resolution in sight. Continue reading …

'EXTORTION PLOT' - Trump addresses potential Stormy Daniels indictment in late-night video. Continue reading …
COSTLY CONSEQUENCES - San Francisco's reparations plan will lead to this surprising outcome for Blacks like me, writes Rep. Wesley Hunt. Continue reading …
HEALTH SCARE - CDC warns cases of lethal fungus have tripled in recent years. Continue reading …
'TIME FOR ACCOUNTABILITY' - Sen. Josh Hawley hints at what's next after Biden signs his COVID declassification bill. Continue reading …
-
POLITICS
'CHANGE THE NARRATIVE' - Potential 2024 GOP presidential long shot says his ideas may be enough to boost him past Trump, DeSantis. Continue reading …
MASSIVE SPENDING - Biden's top officials defend his $6.8 trillion budget plan in marathon Capitol Hill hearings. Continue reading …
TICKING CLOCK - Sources reveal expected timeline for arraignment if Trump is indicted. Continue reading …
'UNCONSTITUTIONAL POWER GRAB' - New York AG Letitia James appeals court ruling blocking people from being forced into quarantine, isolation. Continue reading …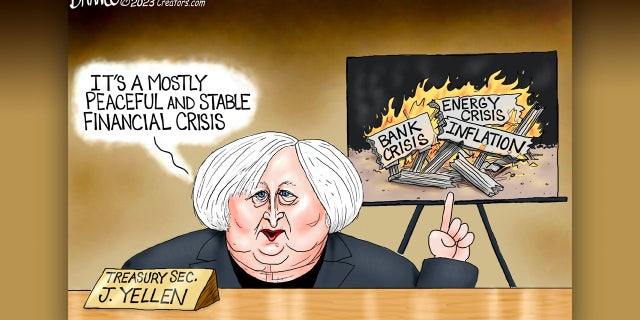 MEDIA
'MUST BOW DOWN' - UCF professor fired for rejecting notion of systemic racism speaks out. Continue reading …

'SO F------ SMART' - Howard Stern nominates Jon Stewart for president. Continue reading …
'ADMITTEDLY LESS SERIOUS' - Manhattan DA's case may be 'weakest' one against Donald Trump, MSNBC hosts and guests fret. Continue reading …
'MOCKERY' OF FIRST AMENDMENT - White House briefing erupts after reporter berates Karine Jean-Pierre. Continue reading …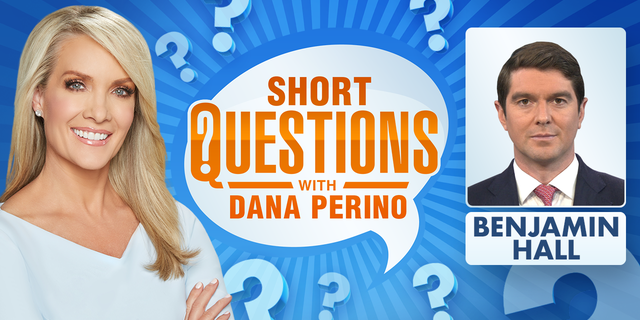 SHORT QUESTIONS - Dana Perino asks Benjamin Hall about his favorite part of being a father, what brings him the greatest joy – and much more. Continue reading…
PRIME TIME
JESSE WATTERS - The Left is so turned on by the idea of Trump being locked behind bars, they're not thinking. Continue reading …
TUCKER CARLSON - The U.S. would never recover from the destruction of the justice system over Trump. Continue reading …
LAURA INGRAHAM - The Biden administration seems totally comfortable with the decline of the United States. Continue reading …
IN OTHER NEWS
SANDMAN RESPONDS - Comedy legend reveals whether he thinks Chris Rock went 'too far' with Will Smith jokes. Continue reading …
'LET'S MOVE ON' - New Yorkers react to potential Trump indictment. Continue reading …
'EXCUSE MY GRANDMA' - TikTok duo goes viral for their dating tips. Continue reading …

'PRUDENT APPROACH' - Midsized banks rally call for FDIC back-up. Continue reading …
VIDEOS
WATCH: California sheriff torches Gov. Newsom for leaving prison system in 'disarray.' See video …
WATCH: Buster Murdaugh calls rumors on classmate's 2015 death 'baseless'. See video …
FOX WEATHER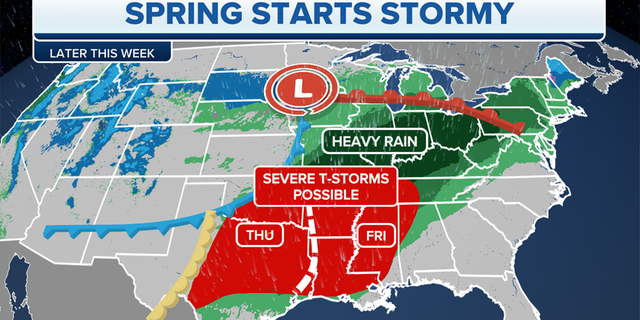 What's it looking like in your neighborhood? Continue reading…
THE LAST WORD
"Paying people not to talk about things, hush money, is ordinary in modern America. According to the FEC, there was no need for Donald Trump to report his payments to Stormy Daniels. Nor was the money that he sent or through his attorney subject to campaign finance limitations. The FEC determined the entire thing was a personal expenditure. It clearly was."
- TUCKER CARLSON
FOLLOW FOX NEWS ON SOCIAL MEDIA
SIGN UP FOR OUR NEWSLETTERS
Fox News Entertainment (FOX411)
DOWNLOAD OUR APPS
WATCH FOX NEWS ONLINE
Thank you for making us your first choice in the morning! We'll see you in your inbox first thing Wednesday.