Sprawling Penn State hazing death case grinds through courts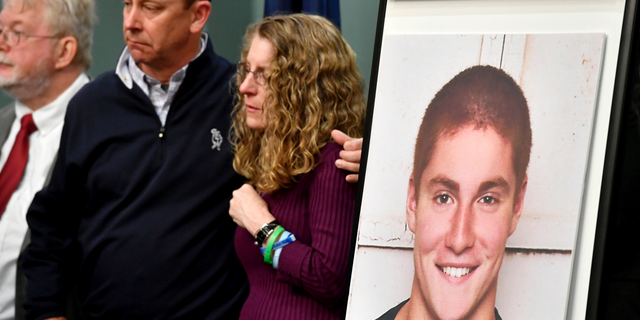 HARRISBURG, Pa. – The sprawling criminal case against former members of a Penn State fraternity over the death of a pledge last year is about to pick up steam.
A judge has scheduled what will be the case's fourth multiday preliminary hearing, and the first sentencing is also on the horizon.
There are 25 members of shuttered Beta Theta Pi currently facing charges related to the February 2017 death of Tim Piazza of Lebanon, New Jersey.
He was fatally injured in a series of falls during a night of drinking and hazing after participating in a pledge bid acceptance ceremony. A 26th defendant has pleaded guilty.
The case has also spawned a pending legislative effort to toughen Pennsylvania's anti-hazing law.