South Carolina professor helps crack million-dollar stolen art mystery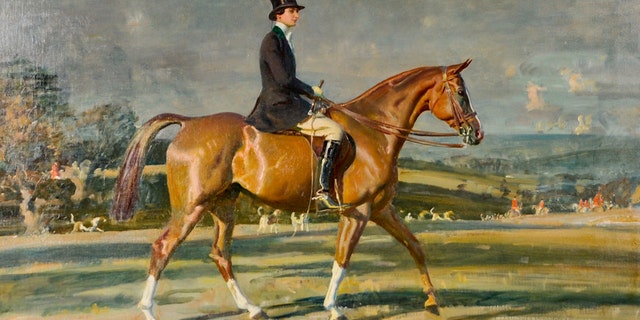 A sharp-eyed art professor recently helped solve a mystery that began 13 years ago, when a legendary South Carolina equestrian's multimillion-dollar art collection vanished from the sprawling estate she left for the public to enjoy.
Seventeen of Belle Baruch's beloved artworks, including pieces by John James Audubon and British impressionist Sir Alfred Munnings, disappeared in 2003 in an unsolved caper that was once featured on the PBS program "Antiques Roadshow." A curator who reported them missing on the day he was fired was later charged with possessing some items stolen from Hobcaw Barony Estate, in Georgetown County, but the heart of the late horse-country aristocrat's collection remained at large.
"These pieces help tell the story of Hobcaw Barony; their theft left a hole in our history," said George Chastain, executive director of the Belle W. Baruch Foundation, which maintains the estate.
Late last month, 11 of the missing artworks, including Munnings' paintings and seven of Audubon's elephant folio prints from "Birds of America," turned up at an auction house as part of an estate sale. Ivy Auctions owners John and Patty Ivy recognized Munning's name, and asked Converse College Prof. Frazer Pajak for his opinion.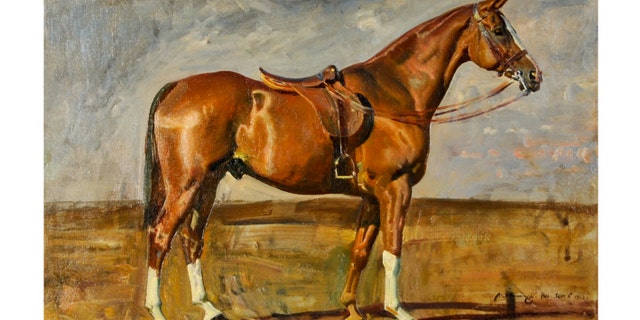 "You never know in life what you're going to come across," said Pajak, who helped authenticate the famed works at the Ivys' gallery in Laurens, S.C. "This was a 'wow' moment."
Baruch, who was the daughter of a wealthy financier, died in 1964. In her horseback riding heyday, she traveled the world, and commissioned Munnings to paint her on her prized show-jumper Souriant III. The artwork is worth in excess of $1 million.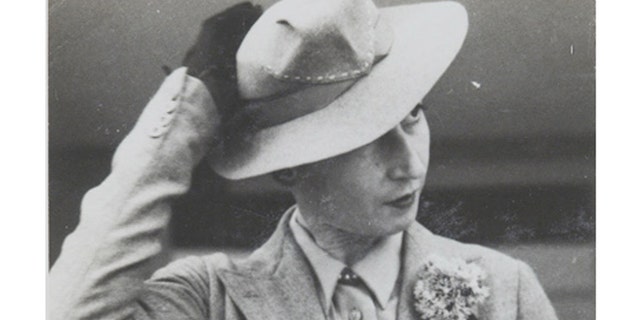 Pajak, who had already come to the auction house to take photographs for its catalogue, was aware of the well-chronicled theft and recognized the paintings -- and their human subject -- immediately.
"I turned around and there she was," Pajak said of the 39-by-36-inch oil painting of Baruch atop her beloved horse. "You couldn't help but notice that was Belle.
"Belle was very striking," he said, adding that Baruch was internationally known for riding and horse breeding in her time. "Hitler and Mussolini wanted her horse."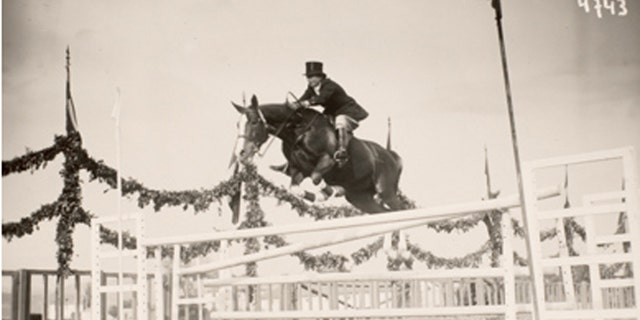 The Audubon prints were purchased by Baruch in one lot for $550 to furnish her home at Bellefield when it was built in the 1930s, according to the foundation. The current value of each ranges from $45,000 to $85,000.
Chastain said the works were found in conditions ranging from very good to poor and have been removed from the scene for forensic and technical examination. The foundation said it believes much of the artwork can be restored.
"We were relieved and happy because we never lost hope that our paintings would be seen again," Chastain said.
The mystery, however, of how the works ended up in another estate is still under investigation, as is the whereabouts of another six artworks stolen in 2003. Phone calls made to the FBI's Greenville office and Assistant U.S. Attorney Rhett DeHart's office were not immediately returned Tuesday.
Ivy doesn't believe representatives of the estate that held the artworks knew they were stolen. But he marveled at his role in a Palmetto State whodunit.
"This is probably the biggest case of stolen art in South Carolina history," he said.