Son of former NBA coach suspended from high school job after race remarks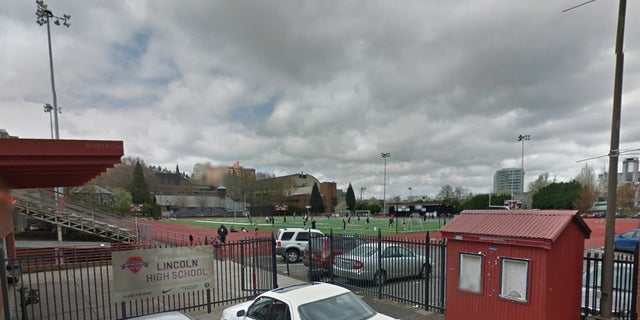 NEWYou can now listen to Fox News articles!
The son of a longtime NBA head coach was suspended from his coaching job at an Oregon high school Wednesday after he accused white students of playing scared because rivals were black, local media reported.
The incident unfolded during halftime of a Jan. 12 game between Jefferson and Lincoln high schools, according to Willamette Week. Lincoln varsity coach Pat Adelman, 28, reportedly claimed in a profanity-laced rant that junior varsity players were "racist" and afraid to touch black opponents at Jefferson.
Then, he reportedly brought in two black students from Lincoln High School, told the white players to touch them, and asked, "Does that make you like black people now?"
The coach is in his first year at the school, Fox 12 reports. He's the son of Rick Adelman, who coached in the NBA for 23 seasons and took the Portland Trailblazers to the NBA Finals twice, in 1990 and 1992.
A small group of parents filed a complaint asking Portland Public Schools Superintendent Carole Smith to fire Pat Adelman, the newspaper reported. They argued that the players "will be, to their teammates and in their own eyes, 'black' and 'other.' Not 'Lincoln students.'"
Still, one of the two black players brought into the locker room defended Adelman, telling Willamette Week, "It wasn't weird in any way."
Portland Public Schools responded in a statement, "A replacement coach will be named shortly and that person will take over varsity head coaching duties for the remainder of the basketball season, including the post-season. Adelman will return for his head coaching duties for next season."
Adelman reportedly will remain an attendance officer at the school. Officials also said all coaches would attend a two-day diversity training seminar.