Somali immigrant deliberately drove from Seattle for attack outside of Los Angeles synagogue, prosecutor says
A Somali immigrant accused of yelling anti-Semitic slurs and trying to run over two men near a synagogue in Los Angeles was charged Tuesday with a hate crime, as prosecutors said he deliberately drove from Seattle with the intent of committing the attack.
Mohamed Abdi Mohamed, 32, is charged with two counts of assault with a deadly weapon with a hate crime enhancement, according to the Los Angeles County District Attorney's Office.
Mohamed entered a not-guilty plea through his public defender and was ordered by a judge to remain jailed in lieu of $500,000 bail pending a hearing on Friday, CBSLA reported.
Deputy District Attorney Richard Ceballos said in court that authorities believe the 32-year-old rented a car in Seattle and drove to Los Angeles last week with the intent of committing a hate crime on Friday.
Mohamed is a U.S. citizen who arrived as a refugee from Somali years ago and has been living in the Seattle area since, according to the DA's Office.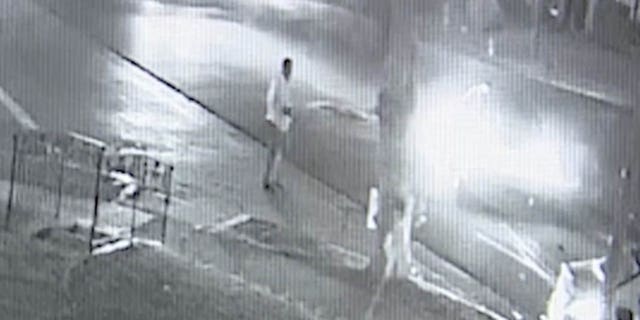 LAPD Chief Michel Moore said at a news conference Monday there was no evidence the 32-year-old acted with others as part of a plot, but that the department was working with the FBI and others in the Joint Terrorism Task force to investigate the incident further.
Police said Monday he was found carrying a knife in the car, and a law enforcement official told the Los Angeles Times a copy of the Koran was also found in Mohamed's vehicle.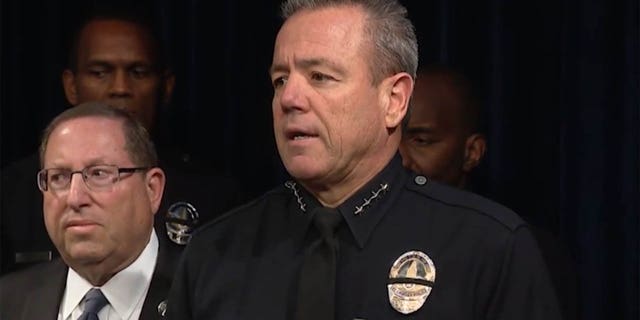 Two men leaving the Congregation Bais Yehuda around 9 p.m. reported they saw a vehicle being driven by a man, identified as Abdi, who yelled out anti-Semitic expletives "referencing their Jewish heritage" before running a red light, making a U-Turn and accelerating towards them "really, really fast."
"The reason we knew he was coming at us is because, when he did the U-turn, he was burning rubber, so it additionally caught our attention," one of the victims, who wished not to be identified, FOX11. "He came within inches or feet from us and we both scrambled in different directions. He backed up and tried hitting me while my friend ran into the synagogue."
SOMALI IMMIGRANT YELLED SLURS IN ATTEMPTED VEHICLE ATTACK OUTSIDE LOS ANGELES SYNAGOGUE, POLICE SAY
Surveillance video released by the Los Angeles Police Department shows the car, allegedly being driven by Abdi, making the sharp U-turn before speeding at the two men. In another video, the car can be seen crashing into another vehicle two blocks away. The 32-year-old was taken into custody shortly after the crash.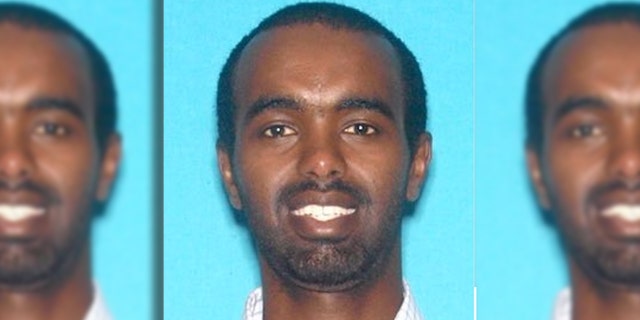 The 32-year-old had been suffering from schizophrenia since at least 2015, according to medical records reviewed by the Los Angeles Times. Family members told the paper in a statement he had no hatred towards the Jewish community, and that he did not receive "intensive medical care he needed."
"Mohamed's mental illness renders him unpredictable and unstable, however, he has never expressed particular hatred toward Jews, or any other group of people or minority," the family told the newspaper in its statement.
The 32-year-old faces a possible maximum sentence of eight years and eight months in state prison if convicted as charged. He is scheduled to appear in court again for a preliminary hearing on Dec. 10.