Soldiers serving abroad who crave Girl Scout cookies hit with $20 online fee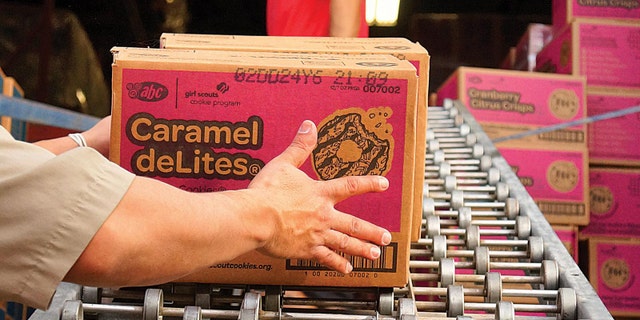 NEWYou can now listen to Fox News articles!
Editor's note: After this story was originally published on Feb. 18, 2015, The Girl Scouts of America clarified their original description of the shipping policy to say the surcharge is levied by the youth organization and not its private shipper, and that it does not apply to servicemembers stationed in the continental U.S. The story has been updated to reflect this information.
------------------------------------------------------
America's soldiers and sailors already risk their lives fighting for freedom, and now it turns out some pay a hefty surcharge to indulge in one of the most uniquely American traditions: Girl Scout cookies.
The youth organization charges a $20 premium for shipment of online orders to residents of Hawaii and Alaska, as well as "orders delivered to military addresses," which officials said included locations not inside the continental U.S.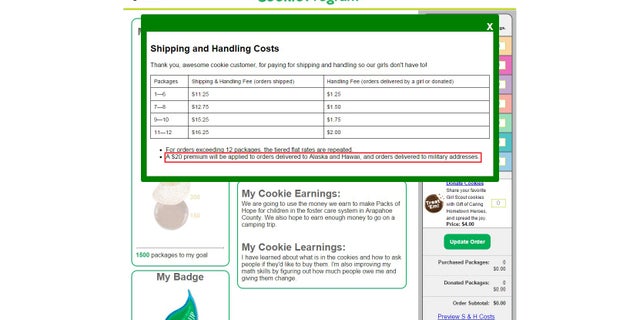 "It's totally outrageous," said retired Army 1st Sgt. Christopher Lenker, who brought the price police to the attention of FoxNews.com. "I'm not sure how charging our military so much more is really necessary.
"I think their policy really stinks," he added.
Buried on the shipping costs section of the non-profit group's "Digital Cookie" site, where Girl Scouts sell Thin Mints, Caramel deLites and other baked goods Americans have come to love, is the fine print that explains the steep premium for delivery to overseas military property.
"A $20 premium will be applied to orders delivered to Alaska and Hawaii, and orders delivered to military addresses," it reads.
"I'm not sure how charging our military so much more is really necessary."
The extra shipping is added on top of an already steep pricing matrix where a service member could pay $31.25 in shipping fees for one $4 box of cookies -- up to nearly $40 for a dozen boxes.
Lenker, a 25-year-veteran who served multiple tours in Afghanistan and Iraq, said he was so irate over the premium that he called the Girl Scouts national headquarters to complain.
Officials for the Girl Scouts said that the organization, which sells an estimated 200 million boxes of cookies per year, adds the premium to offset its own shipping costs.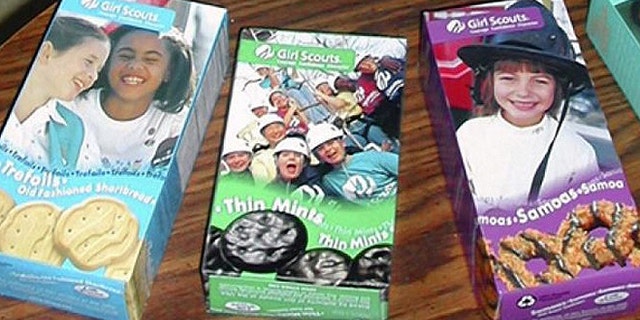 "Digital Cookie has been set up so that shipping and handling fees, which are often absorbed by corporations, do not burden Girl Scouts or their local councils and are paid directly to the vendor," a spokeswoman for Girls Scouts HQ said in a statement to FoxNews.com. "Neither Girl Scouts of the USA nor our 112 Girl Scout councils make any money from shipping and handling charges through Digital Cookie or booth sales.
"GSUSA has worked closely with the councils to ensure all cookie revenue -- every penny after paying the bakers -- stays with the local Girl Scouts and their council, and is reinvested into programming and activities that benefit girls," she added.
A spokesman for the Army told FoxNews.com that none of their bases have any sort of premium or impose rules that would require any shipping company to add extra fees and that standard U.S. Postal Service is available at all military installations in the United States.