Sheriff: Body of missing Florida nine-week-old baby found buried in field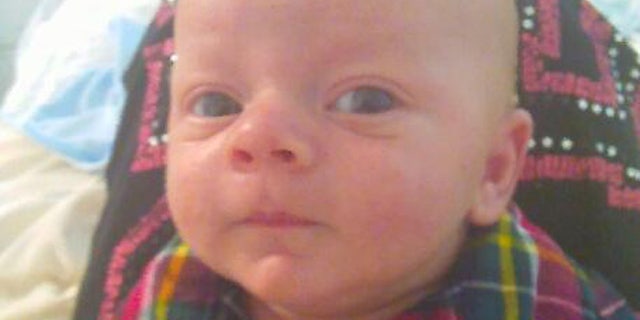 The desperate search to find a missing Florida nine-week-old infant has ended tragically with the discovery of the baby's remains.
Deputies with the Sarasota County Sheriff's Office said Thursday their worst fears were confirmed when they dug up the body of Chance Walsh in a wooded field in rural North Port, Fla., 11 days after he was reported missing.
"We received information recently directing us to this property here in North Port about the possibility of a child being buried here," Sheriff Tom Knight said, according to Fox 13.
He said deputies were now working with the coroner to positively identify the body as belonging to Chance.
"I can assure you we're confident that this is Chance," Knight said.
The infant was last seen Sept. 9. He was reported missing by his grandparents.
Chance's parents Kristen Bury, 32, and Joseph Walsh, 36, described by deputies as long-time drug users, were arrested Oct. 6 on child neglect charges in South Carolina, where they are still being held pending extradition back to Florida. Deputies said they lied to them about what happened to their son.
Knight called Bury and Walsh "persons of interest" in their child's disappearance and death. Fox 13 reported that deputies were working to gather more evidence before they can consider charging the parents with murder.
The couple told deputies Chance was killed in a car crash in South Carolina. They also claimed they gave the baby away to a stranger in Georgia, the station reported.
A search of the couple's North Port home revealed droplets of blood and evidence of splatter on the walls and ceiling, and cadaver dogs also detected the possible presence of human remains in the home, Fox 13 reported, citing the arrest report.
Bury's mother other Sally Susino last week made a tearful public appeal to her daughter to "do what's right" and lead cops to the baby.