Series of Diplomatic Failures Plagues Iran's Efforts to Gain Prestige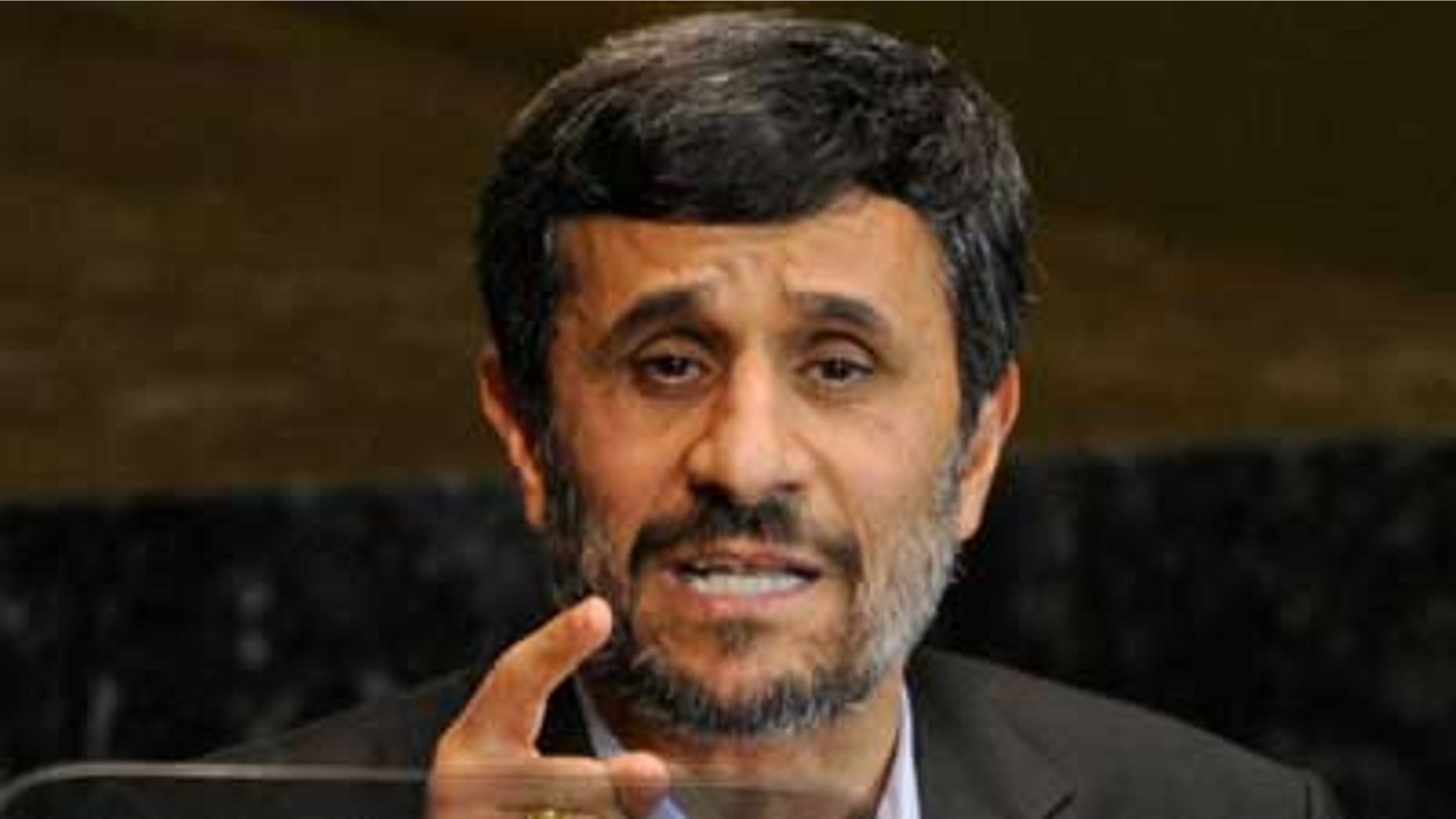 As Iran increases its military might in the Mideast and potentially becomes a nuclear threat in the world, its efforts to present itself as a benign and socially involved international state have been taking a beating. A string of diplomatic failures in recent weeks has left the Islamic Republic hobbled by international sanctions and allied primarily with other rogue states, trying to find new ways to save its image.
The most recent disaster came on Nov. 9, when UNESCO withdrew its support for next week's World Philosophy Day ceremonies in Tehran, which were intended to be part of the organization's worldwide effort to promote "philosophical debate that respects human dignity and diversity." The event has been held annually since 2002.
UNESCO didn't explain why it backed out at the last minute, but diplomats and political observers say it was in reaction to Iran's recent crackdown on university programs in law, philosophy and 10 other subjects that might cause "religious doubt," as well as UNESCO's fear that access to the conference might be restricted.
Since the curriculum crackdown last month, a number of U.N. member states, including France and the United States, protested holding the event while the regime actively undermines its intent.
Both the Iranian Mission to the United Nations and the United States Mission to UNESCO declined to comment. But a statement on the U.S. Mission's website hailed the decision with a barbed rebuke to Iran:
"We also hope that all participants in World Philosophy Day around the globe pay due respect to philosophers, teachers and other thinkers who exercise and defend freedom of expression every day, even in countries whose governments try to exploit such events for political purposes as they repress the opinions and ideas of their own people."
The rejection was the second stinging rebuke to Iran in the United Nations in a week.
Last Wednesday Iran was stunned when it was rejected for a seat on the newly formed U.N. Women's Agency, which combines four U.N. agencies that deal with women's issues and is supposed to advocate for women's rights around the world.
Up until the last minute it appeared Iran would gain a seat on the organization's executive board, which had 10 open spots for Asian candidates and only 10 nations putting forward candidates. But protests by human rights organizations and women's groups spurred the tiny Southeast Asian nation of East Timor to put forward a candidate at the last minute.
When the votes were counted, Iran had gotten only 19 of the 54 ballots cast. It was soundly defeated by a little state with a population of less than a million.
Immediately after the vote, Susan Rice, the American ambassador to the U.N., told a press conference that "Iran has lost and lost handily." She said the loss meant that the Asian slate was now composed of countries "that have a good record for women's rights."
Iran's recent losses follow an even bigger diplomatic calamity in September, when Russia bowed to U.N. and Western pressure to back out of a 2007 deal to deliver advanced surface-to-air missiles to Iran.
The two nations had agreed to a deal that would deliver mobile, long-range weapons defense systems that can detect and destroy cruise and ballistic missiles as well as aircraft. But it was feared that the missiles would be used to protect Iran's budding nuclear facilities. For two years, despite intense diplomatic pressure, both Russia and Iran argued that  the weapons systems were defensive and therefore weren't covered by U.N. resolutions sanctioning arms deliveries to the Islamic nation.
So it came as a stunning blow when Russian President Dmitry Medvedev not only canceled the $800 million contract but also barred Iranian officials connected with its nuclear program from visiting Russia. Medvedev also blocked Iran's request for membership in the Shanghai Cooperation Organization, a mutual defense organization that includes Russia, China and the four former Soviet states that formed the southern tier of the Soviet Union.
The diplomatic turnaround left Iran reeling and its defenses against a strike against its nuclear program compromised. It also left Iran with few options. Three weeks ago Iran said it would pursue legal action against Russia for the collapse of the sale.
Perhaps because of the diplomatic failures, Iran has touted its recent elevation to the presidency of OPEC (the Organization of Petroleum Exporting Countries) for the first time since the 1979 revolution that established the Islamic state.
Iranian newspapers and politicians in Iran touted the selection to the presidency as a sign of the country's growing influence. One politician said the choice was a victory over "global arrogance trying to isolate the country" and was proof of the "futility of international sanctions."
The only problem, oil analysts point out, is that Iran did little to secure the post, which they say is a revolving one that each state gets in alphabetical order. It is the secretary-general's post that has influence, and Iran is not likely to get that any time soon, they say.