September 11 plotters remain in legal limbo, frustrating victims' families
NEWYou can now listen to Fox News articles!
Seventeen years after Al Qaeda carried out the 9/11 attacks, the terror organization has been degraded, its founder killed and many of his lieutenants captured -- yet some of those who lost loved ones on that Tuesday morning say justice still has yet to be served.
Five of the men involved in the planning of the Sept. 11 hijackings -- Ramzi Bin al Shibh, Mustafa Ahmed al Hawsawi, Abd al Aziz Ali, Walid Bin Attash and alleged mastermind Khalid Shaikh Mohammed -- are currently locked up in Guantanamo Bay. But they're also stuck in a legal limbo that's left victims' families increasingly frustrated.
"It's outrageous the length of time this has taken," Debby Jenkins, whose brother Joseph was among the 2,977 killed on 9/11, told the New York Post this week.
She added: "Thousands and thousands of people have been affected. Families have been destroyed. There will never be closure, but we would just love to see justice served. That's what we're waiting for."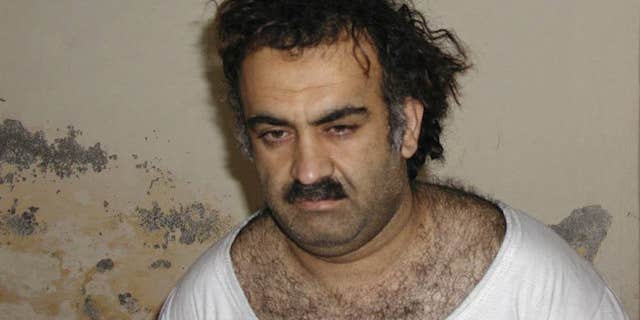 Each of the accused were captured by 2003 and then interrogated at various CIA "black sites" before getting an arraignment in 2008, according to the New York Post.
Former Attorney General Eric Holder, under the Obama administration, initially tried to move the cases to federal court in New York City. But after that controversial plan was scrapped, the men were arraigned again in 2012. But the cases have somewhat stalled since, and the men remain caught up in pre-trial hearings about their treatment by the U.S. and whether evidence officials learned through "enhanced interrogation" can be used in court.
"The fact that we can't try these individuals is such an incalculable disservice to the citizens of this country," Karen Greenberg, head of The Center on National Security at Fordham Law School, told the New York Post. "The system is just flawed in every way."
Her comments came as Marine Col. Keith Parrella, the new military judge tasked with handling the cases, suggested in court this week that he is ready to keep pushing them forward.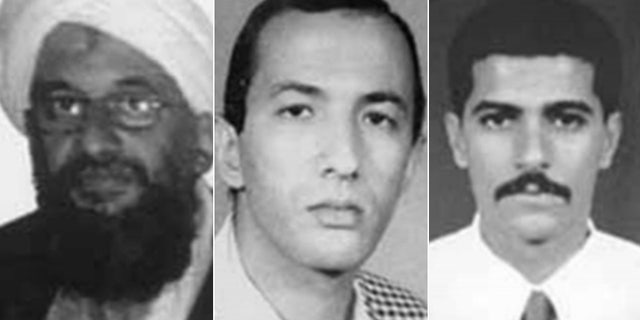 "I've been detailed by a competent authority and we're moving out," Parrella reportedly told lawyers Monday after taking the reins two weeks ago following the retirement of Army Col. James L. Pohl.
Parrella also said he believes he could start hearing legal arguments this week, despite having six years of motions and more than 20,000 pages of pre-trial transcripts to sift through, the Miami Herald reports.
To date, only two men have been tried and sentenced in connection to the Sept. 11 attacks.
Zacarias Moussaoui, since 2005, has been serving a life sentence without parole at ADX Florence. The Frenchman is housed at the same facility as Boston bomber Dzhokhar Tsarnaev, Unabomber Ted Kaczynski and other Al Qaeda operatives, like "shoe bomber" Richard Reid.
Mounir el-Motassadeq, who was arrested in Germany in the wake of 9/11, reportedly is set to be released next month after serving a 15-year prison sentence. He will then, according to Deutsche Welle, be deported to his native Morocco.
Lead 9/11 hijacker Mohammed Atta died after crashing American Airlines Flight 11 into the World Trade Center's former north tower and Al Qaeda founder and leader Usama bin Laden was finally hunted down and killed in Pakistan a decade later.
Yet, as of last month, each man's kin were still making headlines -- Bin Laden's son, Hamza, reportedly married the daughter of Atta.
Other 9/11-era leadership figures in the terror group have remained elusive.
The U.S. State Department is currently offering a reward of up to $25 million for information leading to the capture or conviction of Ayman al-Zawahiri, who allegedly played a role in the 1998 bombings of American embassies in Tanzania and Kenya, served as bin Laden's No. 2 and then took over Al Qaeda following the killing of bin Laden.
The government also has $10 million rewards out for informationon Saif al-Adel and Abdullah Ahmed Abdullah, described as members of Al Qaeda's leadership council. They also were charged by a federal grand jury in the 1998 embassy bombings, which left 224 people, including 12 Americans, dead.