Seattle police say 3 arrested in random thrill-shootings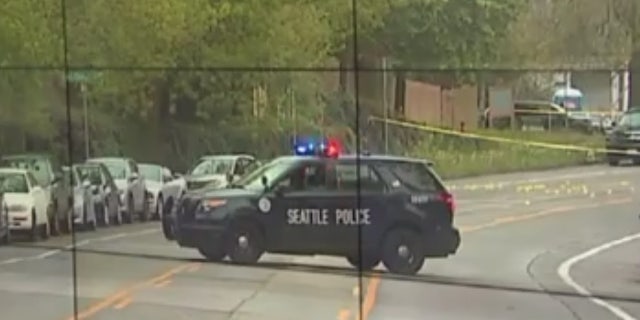 NEWYou can now listen to Fox News articles!
Three people were arrested Wednesday in what authorities describe as a series of thrill-shootings in the Seattle area, including one involving an elderly couple delivering newspapers.
While none of the shootings over the 10-day period were deadly, police said the male newspaper carrier was struck twice in the chest and shoulder, and the female victim was injured from broken glass.
The Seattle Police Department said in a news release the trio unleashed "hundreds of rounds from high-powered rifles and handguns," at homes and vehicles, and sometimes selected their targets at random.
Detectives said the first shooting took place on April 24 in Kent, located about 20 miles south of Seattle, when two of the three suspects, a 17-year-old boy and a 23-year-old woman, opened fire on a family with an AK-47 purchased earlier in the day. Prosecutors described the shooting as an attempted "thrill killing."
The second shooting was reported in Seattle on April 30, when police said the two previously mentioned suspects and a 18-year-old man fired at least 50 rounds at a home where one of the suspects mistakenly believed a gang rival lived. Police said a the resident of the home, a teacher, was "miraculously unharmed."
On May 3, police said the same group of suspects fired more than two-dozen rounds at an oncoming vehicle in Seattle. Police said the victims were "seemingly targeted simply because they were driving through the neighborhood," but no injuries were reported.
Early the next morning on May 4, police said the trio "indiscriminately targeted an elderly couple who had driven past the suspects" while they were out delivering newspapers in Seattle with an AK-47 and AR-15 rifle.
Police said they were able to link the shootings through forensics, and have recovered both AR-15 and AK-47 rifles.
All three suspects are facing charges for multiple crimes, including assault and weapons possession, and are due to be arraigned Monday, according to authorities.
The Associated Press contributed to this report.