Search for Jayme Closs enters 4th day as Wisconsin police prepare to comb area near girl's home
Authorities on Thursday prepared to comb through the area near the Wisconsin home where 13-year-old Jayme Closs vanished after her parents were murdered while she was inside, prompting a massive search that entered its fourth day.
Barron County Sheriff's Department asked for 100 volunteers to meet at the intersection of State Highway 8 and 16th Street to help assist officers looking for Closs, who Sheriff Chris Fitzgerald said was inside the home when her parents, James and Denise Closs, were shot and killed in a town about 80 miles northeast of Minneapolis, Minn.
"At this time, we are requesting the public's assistance in conducting a routine search for articles of evidentiary value that may be related to the incident," the department wrote on its Facebook page.
Jayme, who has been ruled out as a suspect in her parents' deaths, was nowhere to be found when police arrived at the home just before 1 a.m. Monday. An Amber Alert for Jayme and nationwide search has since ensued, with more than 400 tips pouring in — none of which have led to a credible sighting.
Several more photos were also released of the 13-year-old girl, described as being 5-feet, 100 pounds with green eyes and blond or strawberry-blond hair.
"We want to bring Jayme home and put that smile back in her family's hands," Fitzgerald said, adding that investigators still have a "100 percent expectation that she's alive."
The sheriff said on Tuesday, "I'm telling you: Jayme is missing and endangered."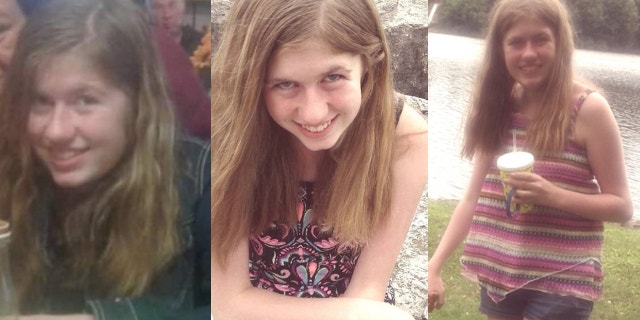 Unanswered questions still remain about the night of Jayme's disappearance and her parents' murder. At 12:30 a.m. Monday, Tom and Joan Smrekar, who live about 300 feet from the Closses, reported hearing two gunshots. They previously told the Leader-Telegram they initially didn't think anything of it, but now believe it may have been a targeted attack.
"This is someone killing someone else, and it is right next door," Joan Smrekar said.
MISSING WISCONSIN TEEN, 13, IS IN DANGER, NOT A RUNAWAY, COPS SAY, AS SEARCH INTENSIFIES AFTER PARENTS KILLED
A 911 call was made from inside the Closs family's residence at 12:58 a.m., but the caller didn't communicate with the dispatcher. Noises heard in the background suggested there was a disturbance or struggle of some kind, prompting officers to respond to the home.
The 911 call, which is being analyzed, lasted 45 seconds to a minute, sources told FOX9. It's unclear who made the call.
Fitzgerald said officers arrived at the home in less than 4 minutes after the 911 call ended — with Jayme and the gun used in the murder gone.
About 200 law enforcement officials have been working around the clock in hopes of locating Jayme. Therapists, school resource officers and comfort dogs were sent to Barron School District on Thursday to assist students and staff in the wake of Jayme's disappearance.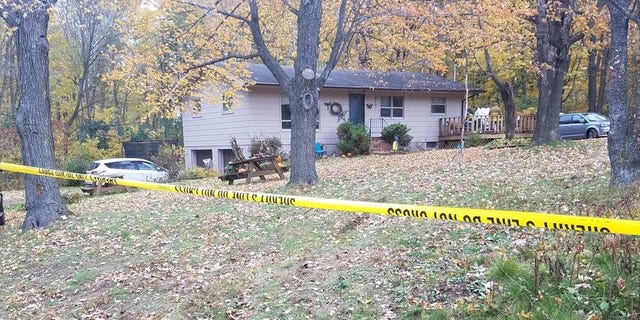 The sheriff called a meeting Wednesday evening with Barron County residents, but he barred reporters from attending, saying he wanted to have a private dialogue with the people who elected him.
Bill Lueders, president of the Wisconsin Freedom of Information Council, called the decision to bar the media "offensive."
"The media are uniquely able to help, in terms of getting out information and encouraging people to share tips," Lueders said. "Does he want to find this girl, or does he just want to make a public display of his dislike for the press?"
The Closs home sits on Highway 8, which is peppered with houses and farms leading into the main street corridor of Barron, a town made up of around 3,300 people.
Anyone with information is urged to call Barron County Sheriff's Department's tip line at 855-744-3879.
Fox News' Matt Finn and The Associated Press contributed to this report.