School replaces 'act like a lady' quote with message by Malala Yousafzai after outrage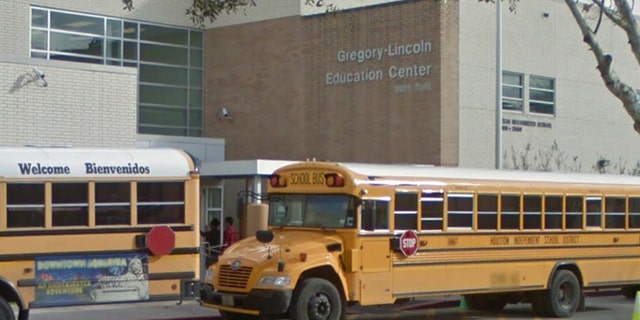 A Texas middle school scrubbed and replaced a "sexist" quote from a hallway before the first day of school, after an image of it was posted on social media – sparking widespread backlash.
Houston-area resident, Lisa Beckman, tweeted out the photo, writing that the quote in the Gregory-Lincoln Education Center was "sexist, mysogonitic[sic], and discriminatory."
The controversial quote, which has been attributed to Sydney Biddle Barrows, a businesswoman known as the "Mayflower Madam" in New York City and was convicted of promoting prostitution through an escort service in 1985, read: "The more you act like a lady, the more he'll act like a gentleman."
"It's perpetuating horrible gender stereotypes, shaming women, and relinquishing boys of all responsibility," Beckman tweeted, with many agreeing on social media.
'MISOGYNISTIC' QUOTE PRINTED ON TEXAS SCHOOL WALL GETS BLASTED ONLINE AFTER GOING VIRAL
The Houston Independent School District removed the quote within 10 hours of Beckman's tweet and issued a statement, saying the district "acted swiftly to remove a quote at one of our schools that does not support our values. The input of our community is invaluable, and we appreciate that this was brought to our attention."
According to KTRK, the quote had been above the lockers for five years, but two days later the school replaced it with a new quote by Nobel Prize Laureate, Malala Yousafzai.
Today, students coming in on their first day of school will walk past an even bigger image, with a different message: "Do not wait for someone else to come and speak for you. It's you who can change the world."