School bus driver who plowed into home was drunk, police say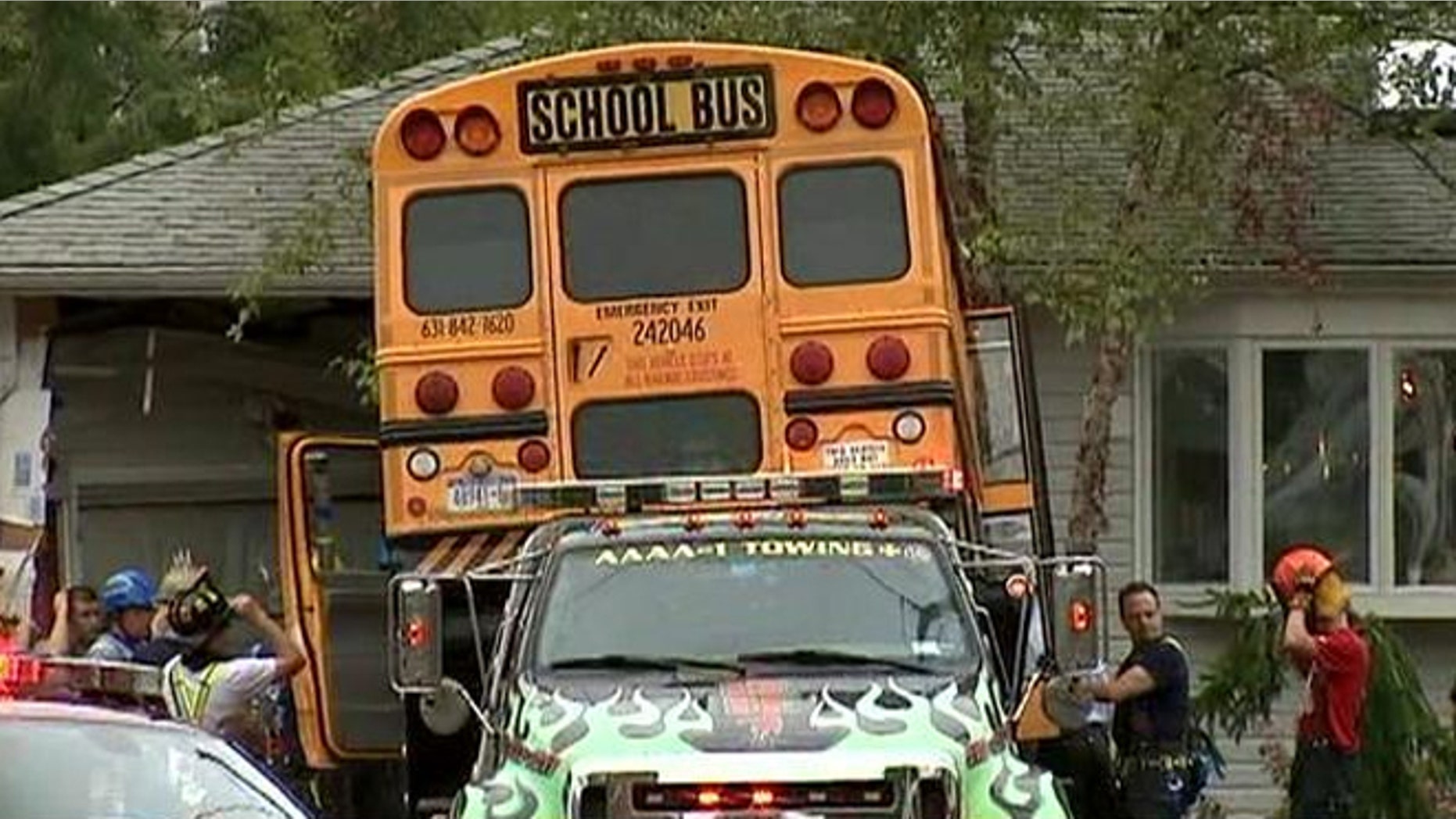 A New York school bus driver was charged with aggravated driving while intoxicated and other charges after police say he was drunk Thursday when he plowed his bus into a home, MyFoxNY.com reported.
Frederick Flowers, 66, was driving five children when he crashed into the Massapequa Park home, the report said. Massapequa Park is located on New York's Long Island. No child was injured and the house was empty at the time.
Flowers suffered serious injuries and was airlifted to Nassau University Medical Center. That's where it was determined that Flowers was drunk, the report said.
Emergency officials from several municipalities responded to remove the bus and secure the foundation of the home.
Parents picked up the children, who are between 5 and 9 years old. Flowers was charged with five counts of aggravated driving while intoxicated, five counts of endangering the welfare of a child, five counts of reckless endangerment and two counts of driving while intoxicated.