Sante Kimes, convicted with son in murder of NY widow, dies in her prison cell at age 79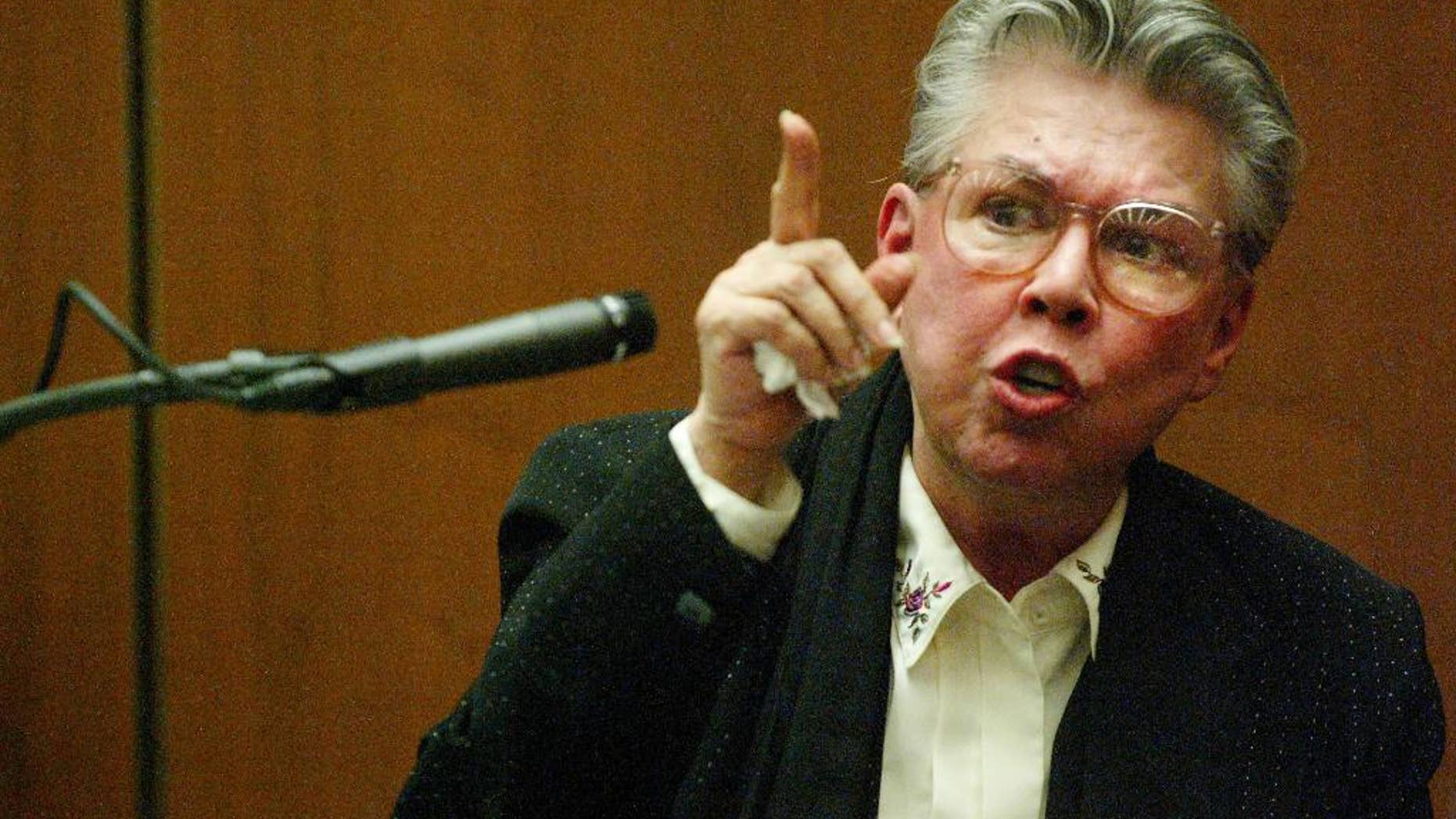 NEW YORK – A woman who with her son was convicted of murder in the death of a wealthy New York widow has died in her prison cell. Sante Kimes (sahn-TAY' kymz) was 79.
State prisons spokeswoman Linda Foglia says Kimes was found unresponsive Monday night at the Bedford Hills Correctional Facility in Westchester County.
Kimes and her son, Kenneth Kimes, were convicted in 2000 in connection with the disappearance of 82-year-old widow and former Radio City Music Hall Rockette Irene Silverman. Prosecutors said the Kimeses wanted to steal Silverman's town house.
Sante Kimes was found guilty of murder, robbery, conspiracy and forgery and was sentenced to 120 years in prison. Mary Tyler Moore portrayed her in a TV movie.
Kimes also was convicted of murder in the death of a Los Angeles businessman. Kenneth Kimes admitted shooting him.