Sandusky reportedly watched Paterno's record win in president's box week before arrest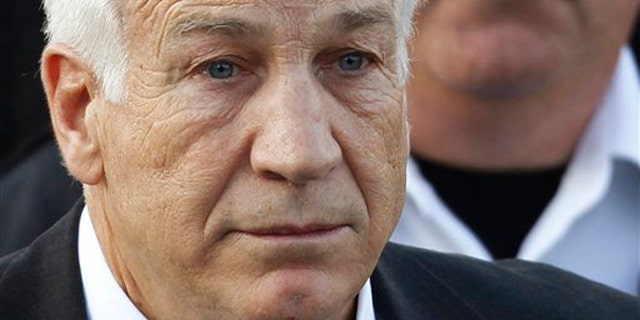 Jerry Sandusky reportedly watched Joe Paterno notch his record 409th victory from the president's box a week before the former Penn State assistant football coach was arrested on charges of child sex abuse in November.
A source close to the university's board of trustees told The Patriot-News on Wednesday that Sandusky, 67, was seen in then-president Graham Spanier's box on Oct. 29 and later went to Penn State's Nittany Lion booster club.
Earlier Wednesday, former Nittany Lions linebacker Brandon Short told the newspaper he had been told by two independent sources -- whom he did not identify -- that Sandusky was in Spanier's box for the Penn State-Illinois game.
Penn State spokesman Bill Mahon said a search of the guest lists for the box for every Nittany Lions game during the last three seasons showed that Sandusky was never invited to the box.
The unidentified source also told The Patriot-News that the school's athletic director at the time originally did not want to give Sandusky tickets to the game, but Sandusky's wife, Dottie, was so insistent that he eventually relented.
Sandusky, who has been charged with sexually abusing 10 boys over a 15-year period, remains free on $250,000 bail while awaiting trial.
Click here to read more on this report from The Patriot-News.