Run-ins with pit bull reportedly led Zimmerman, wife to get guns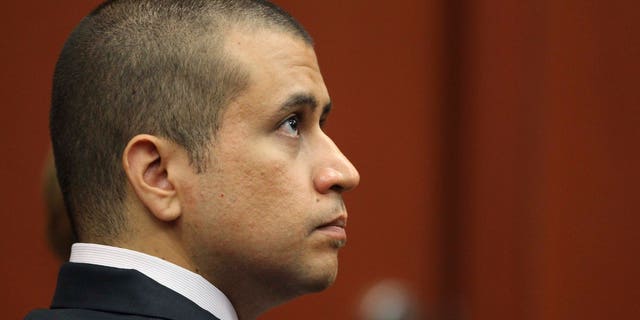 George Zimmerman and his wife began carrying handguns after repeated run-ins with a pit bull, and the volunteer neighborhood watchman continued his armed vigil over a gated community in Sanford, Fla., as a rash of burglaries left neighbors frightened, according to a report.
The couple took firearms training courses and got handguns and concealed carry permits in late 2009 -- three years before Zimmerman shot unarmed teen Trayvon Martin dead -- after a pit bull named Big Boi menaced Shellie Zimmerman near their home, Reuters reported.
[pullquote]
Big Boi later spooked a dog owned by Zimmerman's mother-in-law, prompting the Zimmermans to contact Seminole County Animal Services and to buy pepper spray, the news agency reported. After a third encounter with the dog, Zimmerman called authorities and an officer who came to the house advised him to take up arms.
"Don't use pepper spray," the officer told the Zimmermans, according to a friend who relayed the conversation to a Reuters reporter. "It'll take two or three seconds to take effect, but a quarter-second for the dog to jump you. Get a gun."
That November, Reuters reported, the Zimmermans heeded that advice and bought two guns in early December. George Zimmerman selected a lightweight Kel-Tec PF-9 9-mm. handgun. It is not clear if that was the same gun that killed Martin on Feb. 26, after a confrontation. Zimmerman, 28, who claims he acted in self-defense after Martin attacked him, has been charged with second-degree murder. He went into hiding after being released from jail on $150,000 bond.
Prior to the fateful encounter with Martin, Zimmerman's attention had shifted from Big Boi to a string of robberies that began to plague the community sometime around June 2011, Reuters reported. He was later asked by the homeowners association to launch a neighborhood watch, and Zimmerman began carrying the 9-mm. handgun as his walked his dog -- a violation of neighborhood-watch guidelines, but not a crime.
Calls by FoxNews.com to Zimmerman's attorney, Mark O'Mara, were not immediately returned Thursday.
Click for more on this report from Reuters.