Rifle, handguns linked to gunman in Texas church shooting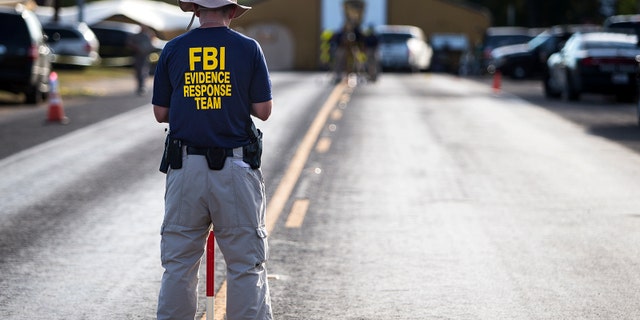 SUTHERLAND SPRINGS, Texas – The man who authorities say carried out the deadliest mass shooting in Texas history had a rifle and two handguns with him.
Devin Patrick Kelley opened fire during worship services at a small church in Sutherland Springs, southeast of San Antonio, killing 26 people and wounding 20 others. Investigators say based on evidence at the scene they believe Kelley, 26, died of a self-inflicted gunshot wound after he was chased by bystanders and crashed his car.
Here is a glance at what officials have said regarding the weapons they found, other shooting evidence and the gunman's background:
— Three guns were recovered. A Ruger AR-556 rifle was found at the church. Two handguns were recovered from Kelley's vehicle — a Glock 9 mm and a Ruger .22-caliber. Kelley purchased all three guns, authorities said.
— Investigators collected hundreds of shell casings from the scene, along with at least 15 empty magazines that held 30 rounds each.
— Kelley owned a total of four guns, law enforcement authorities said. He bought one per year from 2014 to 2017. Two were purchased in Texas and two in Colorado.
— Kelley did not have a license to carry a handgun, authorities said. In Texas, you're not required to have a license to buy or own a handgun, just one to carry a handgun in public. And a person does not need a license to carry a long rifle in the state.
Kelley did have a license to serve as an unarmed private security guard.
— Kelley served at Holloman Air Force Base in New Mexico from 2010 until his discharge in 2014. Kelley was found guilty of abusing his wife and her son and received a bad-conduct discharge from the Air Force. He had faced a court-martial in 2012 on the allegations and served 12 months of confinement.
The Air Force failed to report Kelley's criminal history to the federal database used to conduct background checks on citizens looking to buy a gun, even though it was required to do so by Pentagon rules, federal officials said.