Reports of Strange Lights Seen in Arizona Sky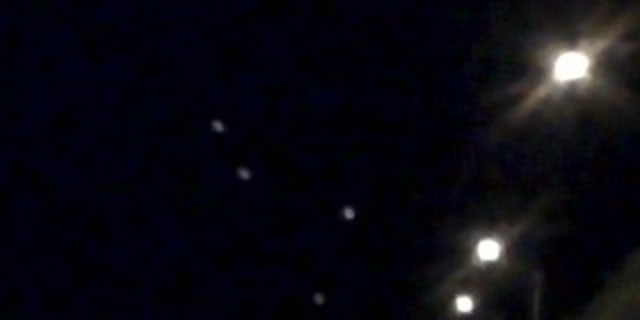 Multiple residents in Arizona's southeast valley reported witnessing strange lights in the sky for the second time this week.
People described the lights as fading in and out when they phoned into MyFoxPhoenix Saturday night about lights seen in the sky.
Most callers said the lights looked like a plane dropping something that was on fire.
On Wednesday night, people from all over the Southwest saw a mysterious light. According to a NASA scientist, it was likely a fireball from an asteroid.
However, the mystery of the lights on Saturday was solved when it was discovered they were actually a part of the Constitution Fair at the Town Center in Gilbert, an all-day event to celebrate the signing of the U.S. Constitution.
As a highlight of the festivities, parachuters carrying large lights were dropped from planes.
The fair is known as the largest celebration of its kind in the U.S.
This year, in addition to the parachuters, it featured a concert by "American Idol's" David Archuleta -- and even more lights in the sky -- in the form of fireworks.
Click here for more on this story from MyFoxPhoenix.
Strange Lights Seen in South Valley Sky : MyFoxPHOENIX.com