Report: Warden Resigns at Ariz. Prison Where 3 Inmates Escaped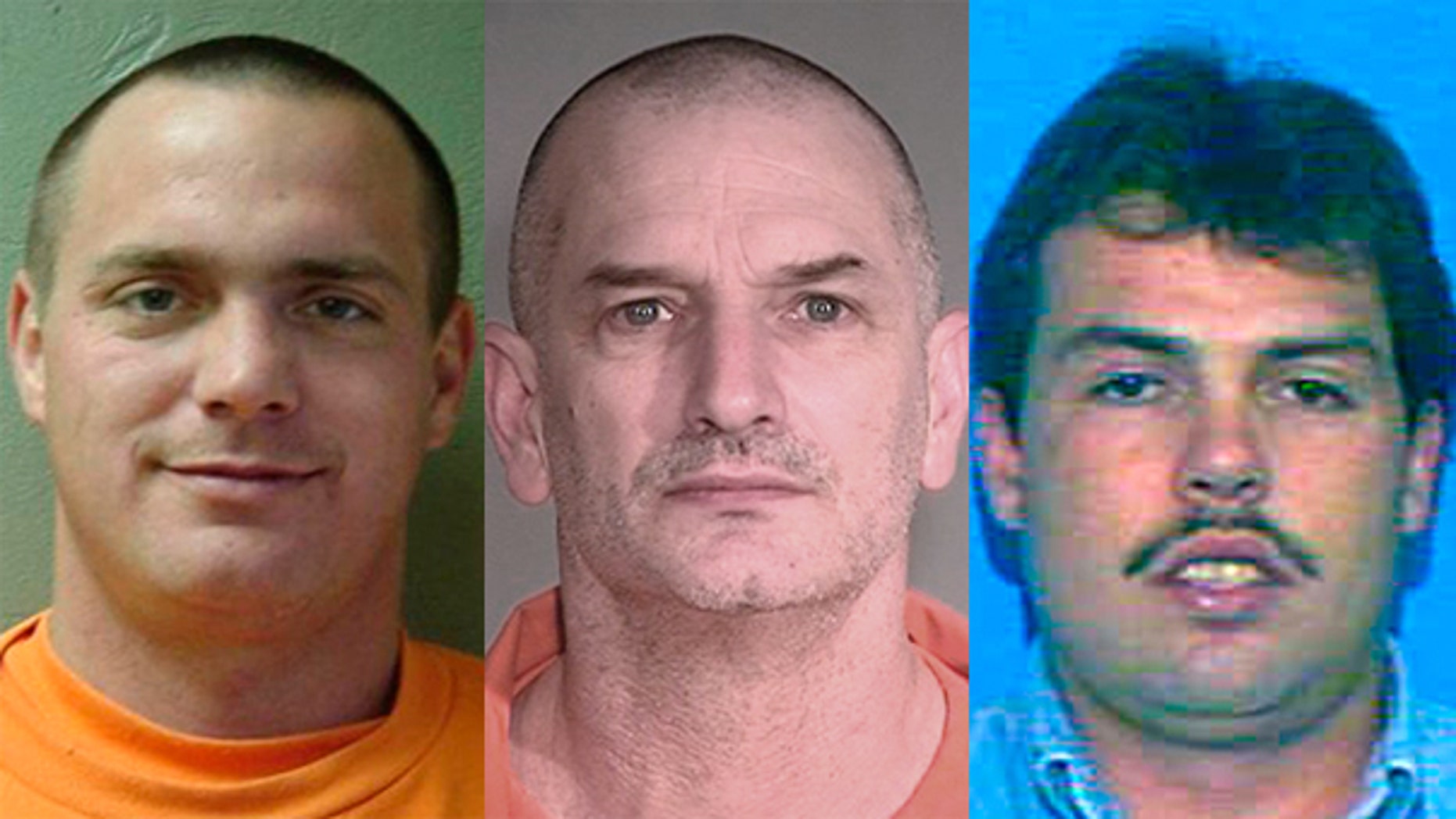 KINGMAN, Ariz. – A warden and a security official have resigned their posts at an Arizona state prison where three inmates escaped last month, setting off a nationwide search, according to news reports.
Unit Warden Lori Lieder and a unit security chief resigned earlier this week from Arizona State Prison at Kingman, Carl Stuart of Management & Training Corporation, the company that runs the state prison, told Phoenix's KNXV-TV.
No reason was given in the report, but the escape sparked criticism of security levels at the prison.
John McCluskey, Tracy Province and Daniel Renwick escaped July 31 with the alleged help of Casslyn Welch.
Renwick and Province have been recaptured, but McClulskey and Welch, his cousin, are the focus of a nationwide hunt.
The Arizona State Prison officials said they had no information on the report. Management & Training Corporation officials didn't return calls for comment Saturday night.
Meanwhile, the search for the two was focused Saturday on western Montana and the northwestern U.S. and Canada.
The last credible sighting of Welch and McCluskey was on Aug. 6 in Billings, Mont., and the couple are likely still traveling in a gold, tan or gray 1997 Nissan Sentra.
The U.S. Marshals Service is asking travelers at truck stops and in campgrounds nationwide to watch out for the couple, who may have dyed their hair and otherwise changed their appearance. Both are experienced long-haul truckers.
McCluskey was serving a 15-year sentence for attempted second-degree murder and other crimes when he escaped from the Arizona State Prison in Kingman on July 30. The two other inmates have been captured.
Authorities say that the accomplice, Welch was acting as a drug mule for a white supremacy group weeks before she helped him escape from prison.
While Welch was visiting her fiance and cousin, McCluskey, at the Arizona State Prison in Kingman in June, a random search of Welch and her vehicle turned up marijuana, heroin and drug paraphernalia, Mohave County sheriff's spokeswoman Trish Carter said. Welch told investigators she was being paid by members or associates of supremacists to smuggle heroin into the prison, which she had successfully done three times before.
Fidencio Rivera, chief deputy U.S. marshal for Arizona, said authorities believe Welch and McCluskey have minimal ties to white supremacy groups in or out of prisons and "we're not expending much resources on that right now."
Authorities say Welch helped McCluskey, Daniel Renwick and Tracy Province escape from the medium-security prison July 31 by throwing wire cutters over a fence. Renwick and Province have been captured, but Welch and McCluskey remain on the run.
Investigative efforts were focused Friday in Arkansas, where Welch has family, and Montana, where the two were last seen Aug. 6. They are considered among the most wanted fugitives in America and are financing their getaway by committing crimes along the way and using their experience as long-haul truck drivers, Rivera said.
"Our stance is they're being very reactionary at this point and time, playing off the cuff," he said.
A reward of up to $35,000 is being offered for information leading to their arrest. They are believed to be traveling in a 1997 Nissan Sentra that is gold, gray or tan in color, and authorities say that the two likely will become more dangerous as the manhunt continues.
Marshals are asking travelers at truck stops along highways and in campgrounds across the nation to watch out for the couple, who may have dyed their hair and otherwise changed their appearance.
"We know they're out there and they're committing crimes out there to get money," Rivera said. "they have limited funds, they're sleeping in their car, they're staying at rest stops, campsites.They're not using a whole lot of money."
Welch is facing a growing list of charges since the escape that include kidnapping, armed robbery and aggravated assault.
She told investigators at the prison in June that the marijuana belonged to her, Carter said. She further explained that she picked up what she was told was heroin packaged in balloons from two men in Phoenix and was paid $200 each time she smuggled it into the prison, according to police records.
Welch was not immediately charged while authorities investigated where the drugs came from, but she was charged last week with six counts of narcotics violations. She declined to say who the items were intended for at the prison.
On the night of the prison break, Welch had packed a getaway car nearby with cash, weapons and false identification, Rivera has said. But Renwick, Province, McCluskey became disoriented and could not find the car after they cut through the prison fence.
The group split up, and Renwick found the vehicle and drove off, leaving the other three to hijack a tractor-trailer and head to Flagstaff. Renwick, who was serving time for second-degree murder, was arrested after a shootout with law enforcement in Rifle, Colo., two days after the escape.
The rest of the group was linked through forensic evidence to the deaths of an Oklahoma couple whose bodies were found in their charred camper in eastern New Mexico last week, authorities there said.
Province, who was serving a life sentence for murder and robbery, was captured without incident after being spotted hanging out and singing hymns at a Wyoming church.
McCluskey was serving a a 15-year prison term for attempted second-degree murder, aggravated assault and discharge of a firearm.
The Associated Press contributed to this report