Remains of Texas soldier who vanished in South Korea in 1950 identified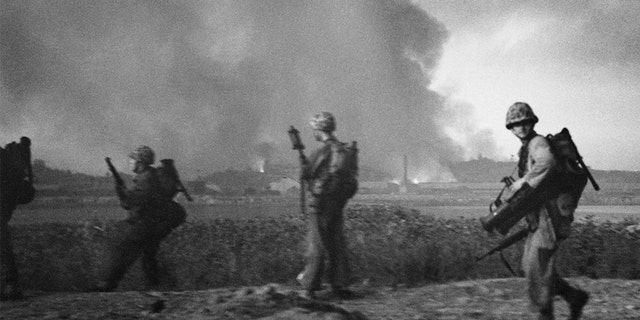 Army Pfc. Mathis O. Ball went missing in 1950 following a combat operation in South Korea.
Now, military officials have identified the remains of the 20-year-old Texas soldier, who had been declared missing in action in the Korean War.
Military authorities said Ball's company was fighting North Korean forces in July 1950. Remains were recovered later that year from an isolated grave and ultimately interred in Honolulu as an unknown soldier.
MARINE VET, 80, RECEIVES MEDAL OF HONOR FOR VIETNAM BRAVERY
They were disinterred last year, and scientists used DNA, dental and other analyses to confirm in August that the remains were those of Ball.
Ball is scheduled to be buried Nov. 18 in the southeastern Oklahoma town of Bokchito. Ball was raised in Collin County, Texas, north of Dallas and some 60 miles southwest of Bokchito.
The Associated Press contributed to this report.