Marine veteran, 80, receives Medal of Honor for Vietnam bravery
Marine veteran John Canley, now 80 and a retired sergeant major, received the nation's highest military honor Wednesday for his "conspicuous gallantry" during the Vietnam War 50 years ago.
President Trump bestowed the award for valorous action at The White House, beginning the ceremony, saying: "I like brave people, and you meet them right here."
He introduced Canley to a standing ovation, noting he "fought with unmatched bravery in one of the longest, and bloodiest battles of the Vietnam War."
Trump noted the utmost respect Canley's fellow warriors have for him, quoting John Ligato, a Marine and FBI agent, who attended the ceremony: "'We followed him because he was a true leader, he was totally fearless. He loved his Marines, and we loved him back.'"
Trump said that Canley still goes to the gym, and his fellow Marines call him a Marine Warrior, "who is bigger than life and beyond the reach of death."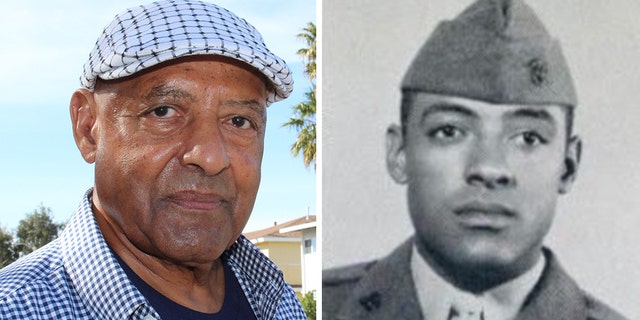 Canley took over after his commanding officer was wounded severely, killing countless enemy fighters as his team retook Hue, in what was then South Vietnam.
"Being a leader is about taking care of your people," Canley said in a news release in February, as Fox News previously reported. "If you do that, they will take your view, and you don't have to worry about your mission, and it really doesn't matter whether or not it's military or civilian: if you're in a leadership position, you should always remember that."
Canley's heroism included twice scaling a hospital wall in view of the enemy to help wounded Marines and carry them to safety.
Trump noted Canley fought off multiple enemy attacks over several days in early 1968 during what's known as the most chaotic battle of the Vietnam War, while his company moved toward Hue as part of a counter-offensive to retake the city from the North Vietnamese and Viet Cong forces.
Trump said: "Despite sustaining serious injuries … (Canley) continued to face down the enemy with no thought for his own safety. John waged seven straight days of unrelenting combat, personally saving the lives of more than 20 Marines."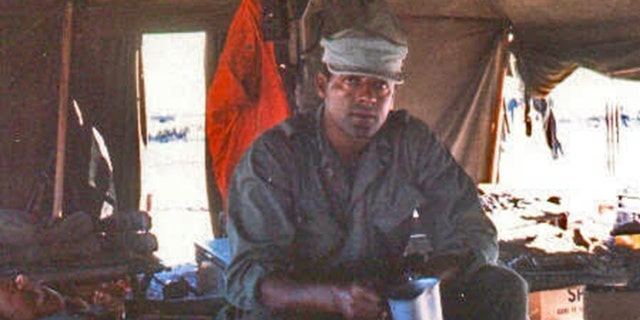 Canley is the sixth American to receive the honor from Trump and the third Vietnam War veteran, The Hill reported.
He is the 300th Marine in American history to receive the Medal of Honor, Stars and Stripes reported.
REMAINS OF CREW FROM DOWNED WWII-ERA PLANE RECOVERED FROM PACIFIC OCEAN
"My Marines because they believed in me, they would follow me to death," Canley said in a video published Tuesday by the Marine Corps. "And I have no doubt about that."
Canley, who spent 28 years in the service, left El Dorado, Arkansas, at the age of 15 to join the Marines.
He was deployed to Vietnam several times from 1965 to 1970 and his efforts saved the lives of many men, earning him the Navy Cross.
Rep. Julia Brownley, D-Calif., sponsored the congressional bill approving his new award, which was passed in January.
NAVY VETERAN FINDS, RETURNS LONG-LOST BURIAL FLAG TO NAVY HERO'S WIDOW
"His heroism and bravery showcases what being an American hero truly means," Brownley said last month, according to Stars and Stripes.
Canley's daughter Patricia Sargent told USA Today that her father's leadership has been the meaning of his life.
"It's about the individual," she said. "And whether it's teaching things to them or getting obstacles out of their way so they can achieve other things. I think that's been his life's work. He's done that for Marines. He's done that for myself, my brother and sister. Now I see him passing those little snippets on to his grandkids."
The Associated Press contributed to this report.