Razor blade sabotage found on Walmart shopping cart in Missouri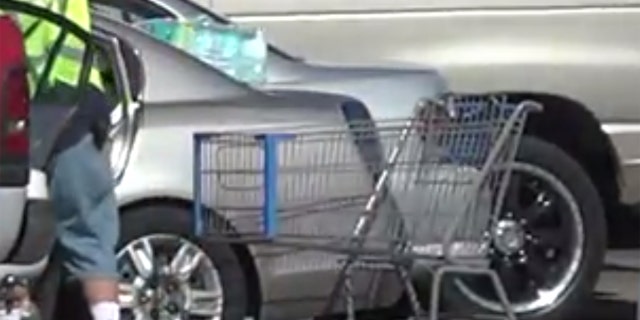 FESTUS, Mo. – A second razor blade was found hidden in the handlebar of a shopping cart at a Festus Walmart. The first report was made on Sunday when a shopper made the disturbing discovery.
"When she wiped down the handle with an antibacterial wipe, she cut her finger on it," said Michelle Patterson.
Patterson doesn't blame Walmart for the incident. She wants others to be aware so no one is hurt in the future
"Either way, it's horrible. To leave the blade it was crooked, so the sharp end was out and it just poked me. But a little kid, it could have been pretty bad," said Michelle Patterson.
A second razor blade was found by an associate during an inspection of the carts. It is leaving some customers very concerned.
"It's shocking, and scary. Someone out there doing that. Especially in a place like this, when you are just trying to get in and get out quickly. You have people doing things like this," said shopper Lea Hamilton.
Police are reviewing security footage to see who's responsible. However, police say it is like looking for a needle in a hack stack.
Walmart released this statement after last week's incident: "It is disturbing that someone might try to injure a customer or associate, and we're grateful no one was seriously hurt. We've checked all shopping carts and are currently conducting regular checks. We've also reviewed surveillance footage and will continue working with police to find the person responsible."
Read more from FOX 2 Now St. Louis.