Rancher Cliven Bundy, recently freed, sues Nevada and Clark County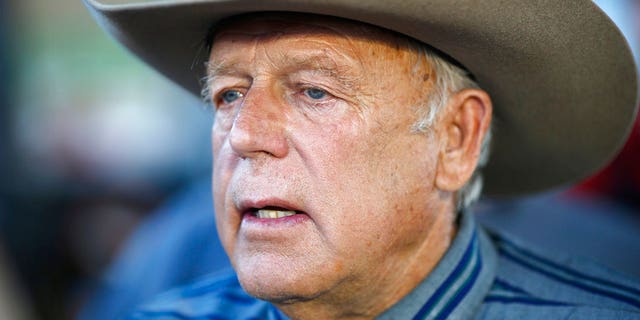 Nevada rancher Cliven Bundy, who was recently cleared of federal charges and freed from jail, is now turning his sights on state and county government.
The Las Vegas Review-Journal reports that Bundy's lawsuit filed Thursday in Clark County District Court claims that former President Barack Obama's late 2016 establishment of Gold Butte National Monument was "as illegal as it is unlawful" and would preclude him from continuing to function on his land and destroy his livelihood.
Bureau of Land Management officials in Las Vegas put off discussion of the monument at meetings this month until the Trump administration decides on possible changes to the Obama-era land designation.
"Recognizing that the land is not owned by the United States of America, (Bundy) has avoided erroneously giving money to an entity which does not actually own the land and has been careful not to give money erroneously to a stranger to the land," according to the rancher's lawsuit, as reported by the Review-Journal.
PENNSYLVANIA CAR WASH SHOOTING LEAVES 5 DEAD, POLICE SAY
"Thus, there is an actual, significant legal controversy of great consequence not only to petitioner in terms of as to whom has ownership and jurisdiction of the land but to People of Nevada and Clark county, the rightful owners of Nevada land," the lawsuit states.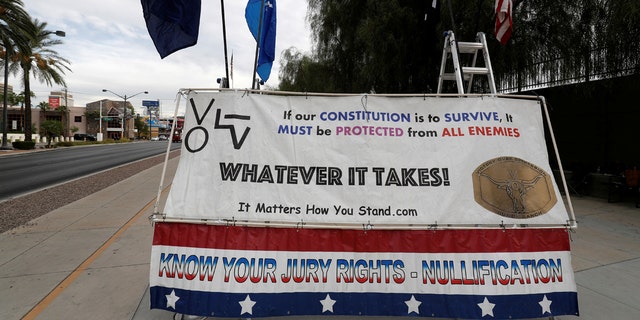 Bundy's lawsuit seeks a declaration that public lands in the state are owned by the residents.
"The current leaders and government officials of the State of Nevada and its subdivision, Clark County, refuse to defend its or the People's rights to all lands within Nevada's and Clark County's borders," reads the complaint, which does not directly name any county or state officials.
Navarro's decision ended a trial over the April 2014 armed standoff in Bunkerville, which happened after federal agents tried to execute a court order to round up the rancher's cattle. Their effort stemmed from a decades-long dispute over grazing fees.
Bundy has long claimed that the land on which he grazes his cattle should not be claimed by the federal government. In his lawsuit, Bundy states that he "lawfully acquired grazing, water and other rights to the lands in question."
After charges against him were thrown out, Bundy noted that the court order remained in effect and the cattle were still being grazed on land around his ranch. The suit estimates Bundy's livestock at 1,000 head, which graze on 160 acres of private land, along with "300,000 acres of unclaimed land belonging to the People of Nevada and Clark County."
The suit continues: "Nevada owes a duty to vindicate and defend its rights, its people's rights, and the petitioner's right to the land, including petitioner's right of quiet enjoyment of Nevada's land use lawfully by the petitioner for grazing rights."