Python reappears in Alaska home 2 weeks after disappearance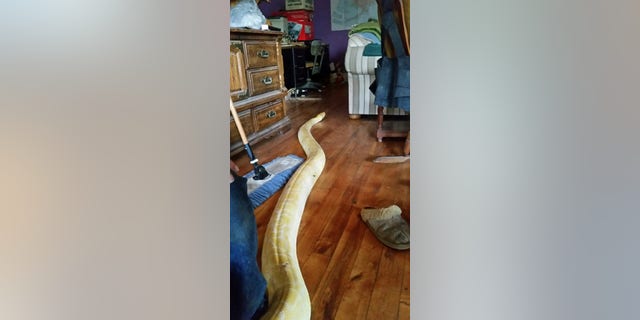 A 17-foot python reappeared in his Alaska home on Monday after two weeks at large.
The Matanuska-Susitna Borough Animal Care confirmed that Sam, an 100-pound albino Burmese python, was found "slithering across the floor" of his Meadow Lakes living room by his owner.
PYTHON HUNTERS DESCRIBE DANGERS OF WRANGLING 15-FOOT SNAKE IN FLORIDA EVERGLADES
Sam's whereabouts over the course of those two weeks remain a mystery.
The python's disappearance attracted media attention in North Carolina, Seattle and even Germany.
The snake's disappearance caused some concern in the Alaska community. The animal care department advised residents to keep their small pets inside until the python was found because it could have posed a threat to pets and young children.
The Associated Press contributed to this report.